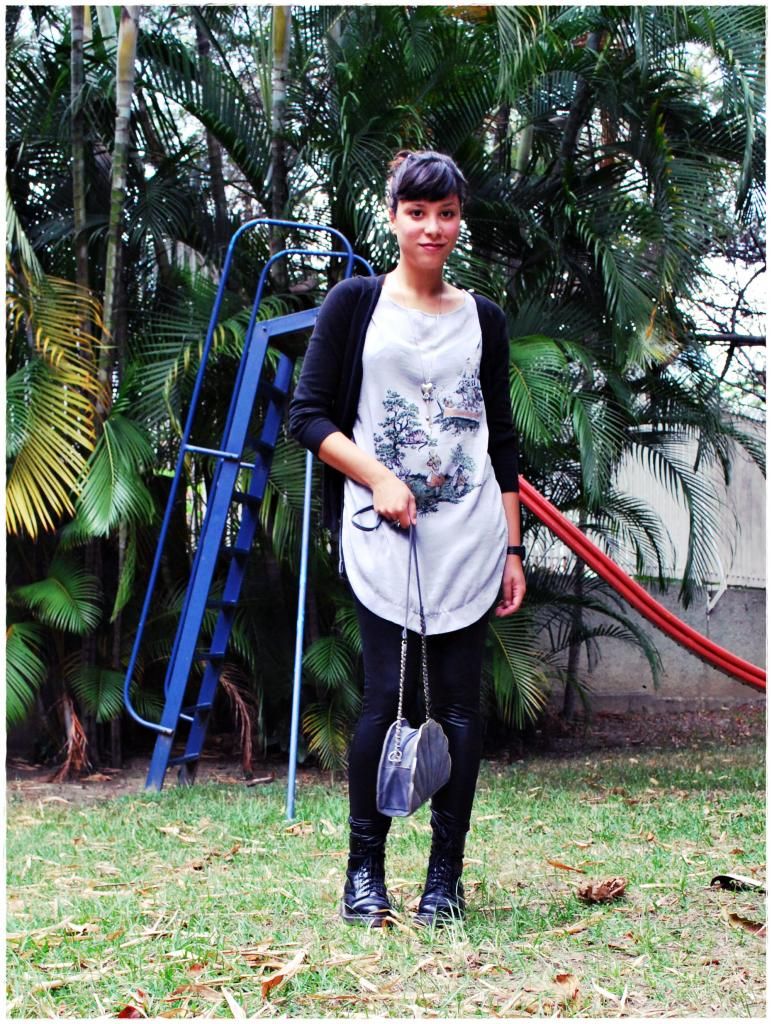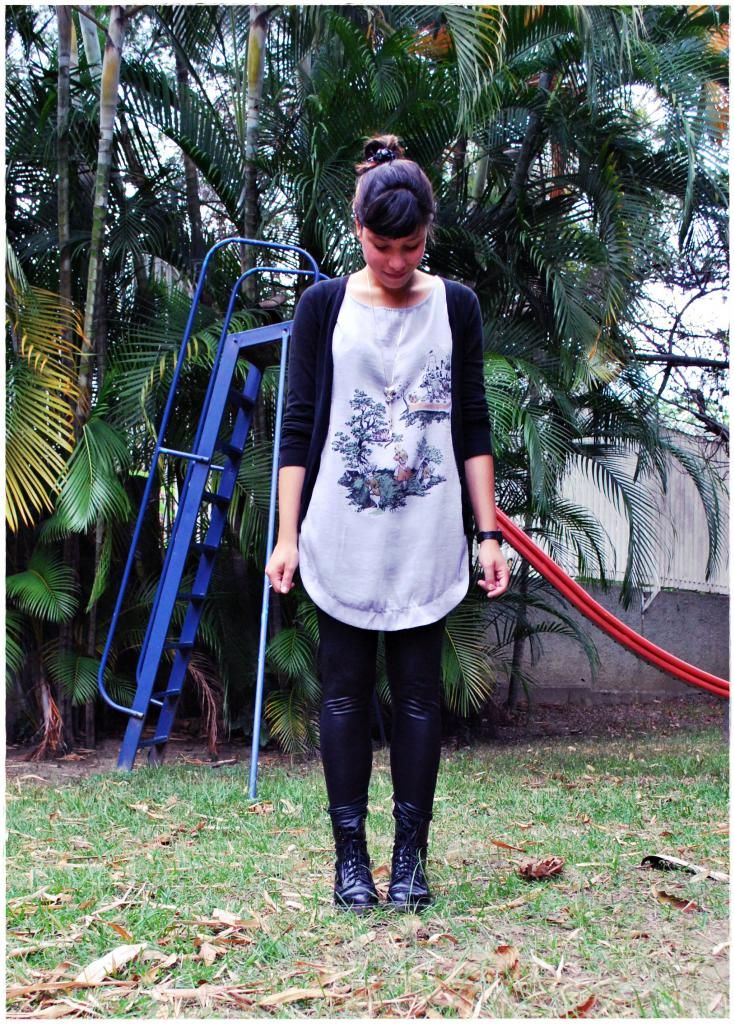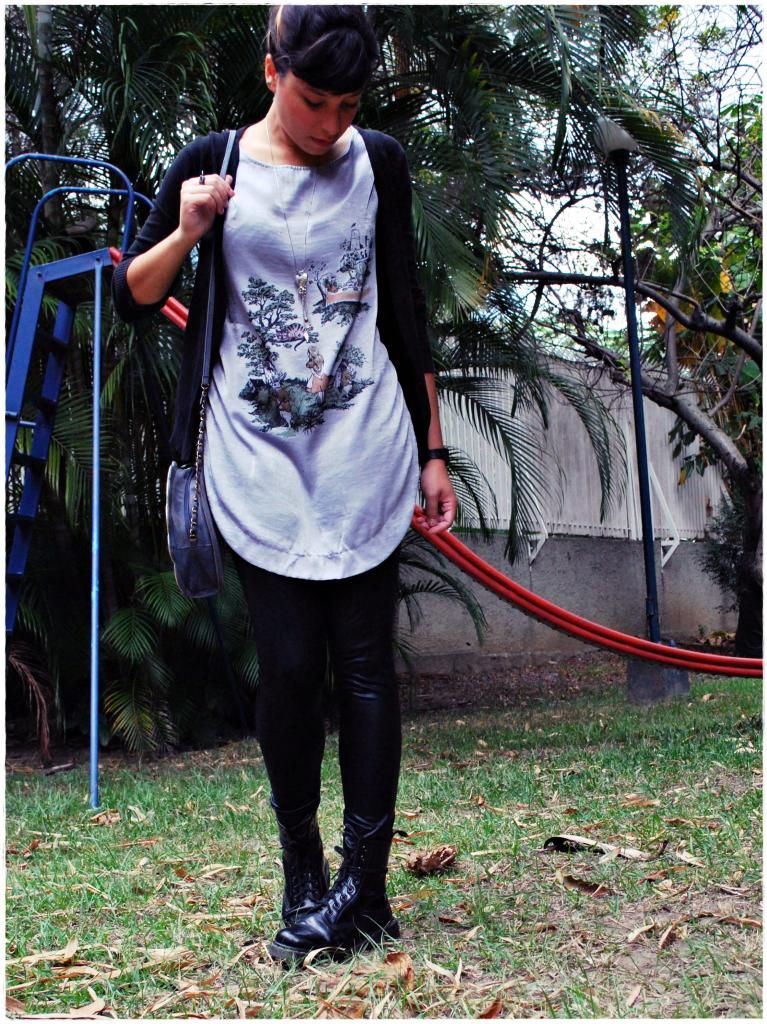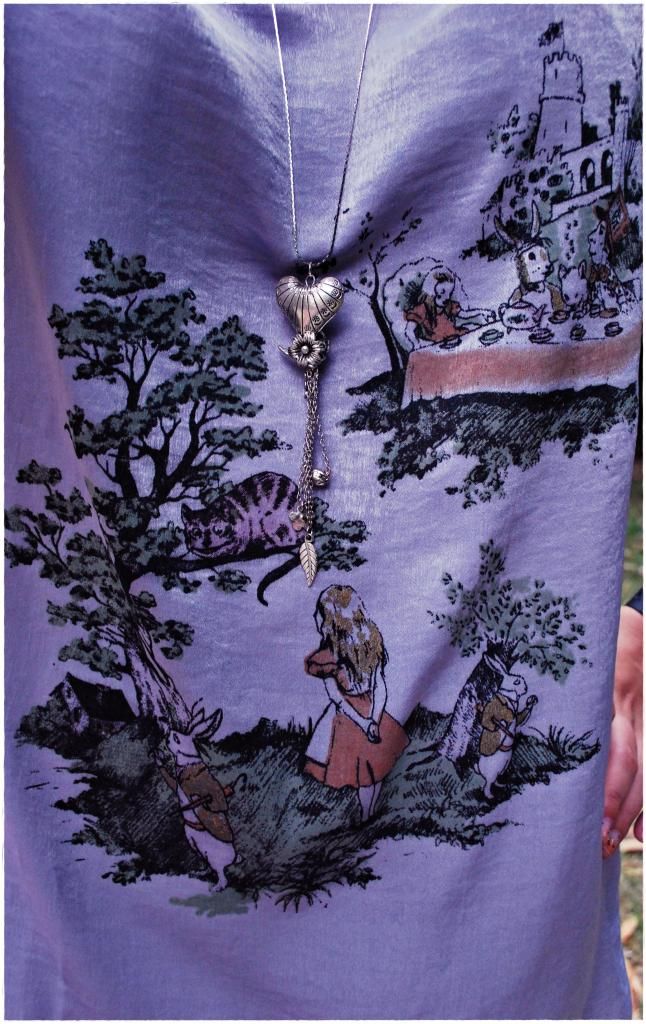 Shirt: Zucca./ Leggings: Bershka./ Purse: Primark./ Sweater: Zara./ Boots: Dr. Martens.
Esta semana quiero arrancarla con todas las pilas puestas (así luego me ataque la flojera). Las historias de Alicia son unas de mis favoritas y cuando vi esta camisa/remera en Zucca no pude resistirme a comprarla. Tiene una ilustración hermosa y además está hecha de un material que parece seda, súper suave y bonito. Decidí combinarla con los leggings símil cuero porque aquí el clima me lo permite en este momento y me gustó el contraste de las distintas texturas de las telas.
En los próximos días deberían extraerme las cordales, así que posiblemente me ausentaré un poco del blog. Espero dejarles suficientes posts esta semana para que se entretengan
J
I'm starting this week with all the batteries on (even if I get lazy afterwards). Alice's stories have always been of my favourites and when I saw this shirt in Zucca I could not resist and I bought it. It has a beautiful illustration and the fabric is very nice and soft, silk like. I paired with my faux leather leggings, here in Caracas I can wear them because the weather allows me to haha, besides I liked how the textures of the different fabrics looked together.
In the next few days I should be getting my wisdom teeth removed, so I'll probably be absent here on the blog. I'll try to leave enough posts for you before that
J
x
A.