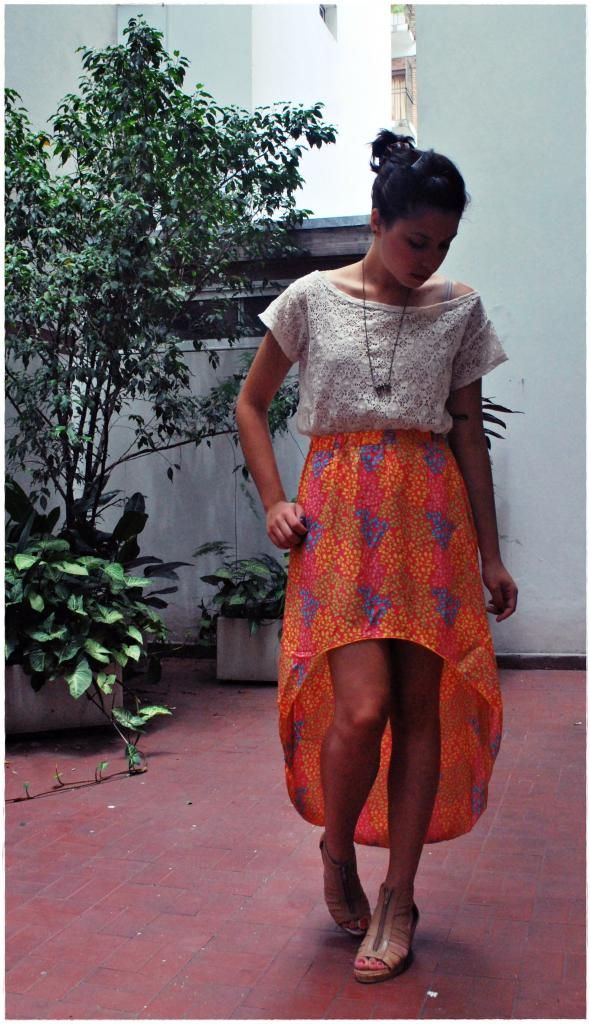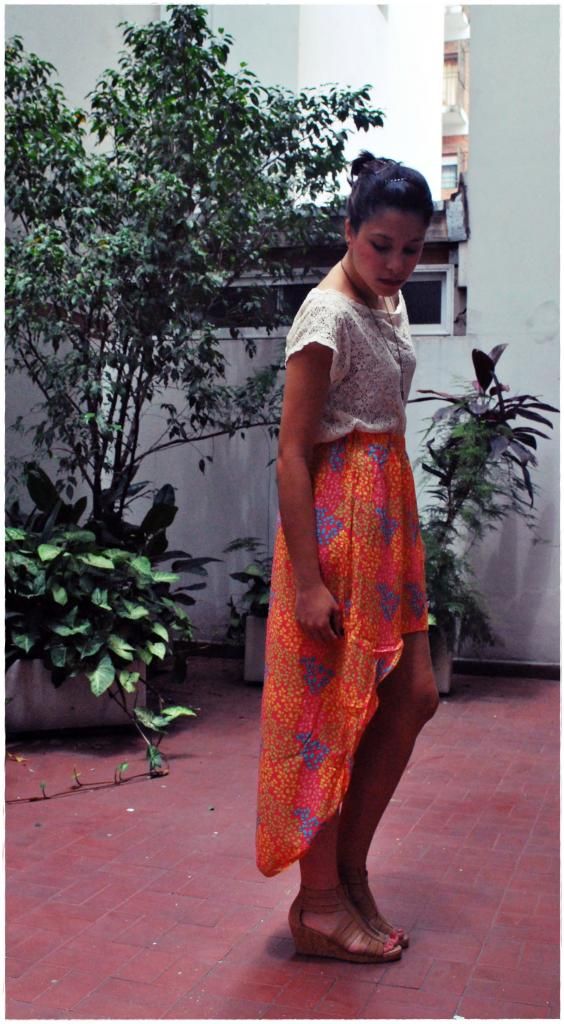 Shirt: No brand./ Skirt: Nare./ Sandals: Her's.
Hola a todos
J
. Esta semana fue un caos total y absoluto. Eran mis últimos días en Buenos Aires por este año y tenía miles de cosas pendientes por hacer y poco tiempo para hacerlas. Tuve muy pocos momentos de descanso y además, me enfermé el último par de días, por eso el descuido breve en el blog. Sin embargo, ayer la travesía terminó (luego de un viaje muy largo y horas interminables en el aeropuerto) y ya estoy en mi casa en Caracas.
Este post fue el último para el que tomé fotos en Buenos Aires y quería compartirlo con ustedes porque me parece que es algo un poco distinto a lo que pueden estar acostumbrados a verme utilizando, seguramente por las sandalias más que nada, ya que con otros zapatos el look cambiaba un montón. Fue un poco raro, pero me gustó el hecho de verme un poco más femenina (aunque no sé si esa es la palabra ideal) y diferente por un rato.
A partir de la semana que viene espero arrancar nuevamente, en una nueva etapa Caraqueña del blog, así que nos estamos leyendo.
Hey everyone!
J
This last week was insane. Total and utter chaos. It was my last days in Buenos Aires on this year and I had like a thousand things to do and very little time to do them. I had very little moments to rest and also got sick the last couple of days, that's why I neglected the blog a little. However, it all came to an end yesterday after a very long day and endless hours on the airport. I'm already at home in Caracas.
This post was the last one that I took photos for in Buenos Aires and I wanted to share it with you because I think it's a little different from what you might be used to see me wearing. Mostly because of the sandals, with another shoes the look changes a lot. It was a little weird but I did enjoy the fact of looking more feminine (I don't know if that's the accurate word) and different for a while.
Starting next week I hope to begin a new stage of the blog here in Caracas, so we'll be reading each other.
x
A.