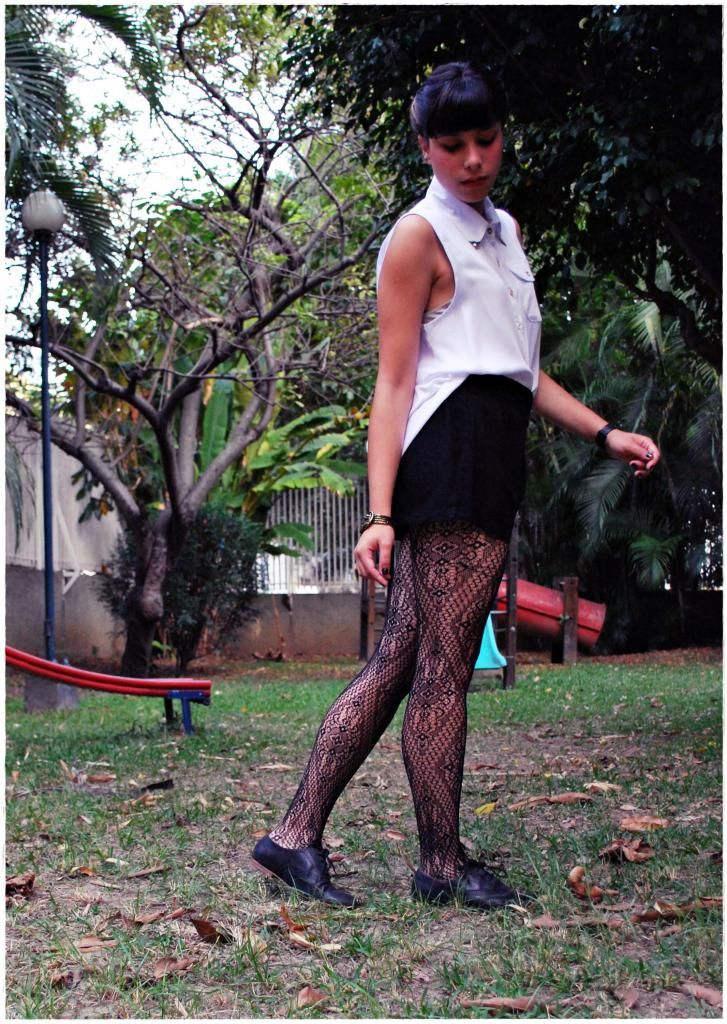 Shirt & Tights: No brand./ Sweater: Thrifted./ Shorts: Forever 21./ Oxfords: Steve Madden.
Acá les traigo el primer post con fotos tomadas en Caracas, nada más y nada menos que en el playground donde crecí: el parquecito de mi edificio. No sé si anticipar que será el último post del año porque me gustaría compartir con ustedes algunas otras cosillas antes de la culminación de 2012, pero estos días han estado llenos de eventos familiares, así que ya iremos viendo cómo va todo.
Este look fue bastante improvisado, pero me gustó mucho porque logré combinar prendas que podrían ser bastante clásicas de una manera que las hiciera verse distintas (o al menos eso creo jaja). Últimamente amo utilizar dorado al vestirme, así que probablemente lo verán en alguna otra entrada.
Como les dije, no quiero despedirme todavía por este año, así que por lo pronto les deseo feliz día
J
Here's my first post with pictures taken here in Caracas. And here we are, in the original playground where I grew up: my building's little park. I don't know if I should anticipate that this one will be this year's last post, I'd still like to share with you a few more things before the ending of 2012. However, these have been very busy days with my family, so we'll see how things roll.
This outfit was improvised, but I liked the fact that (I think) I managed to mix classic elements and make them look different. I've been really into incorporating gold in my outfits lately, so you'll probably be seeing more of it in other posts.
Like I said, I don't want to say goodbye to 2012 just yet, so I'll wish you a happy day for now
J
x
A.