I'm in love <3
<3
Charizard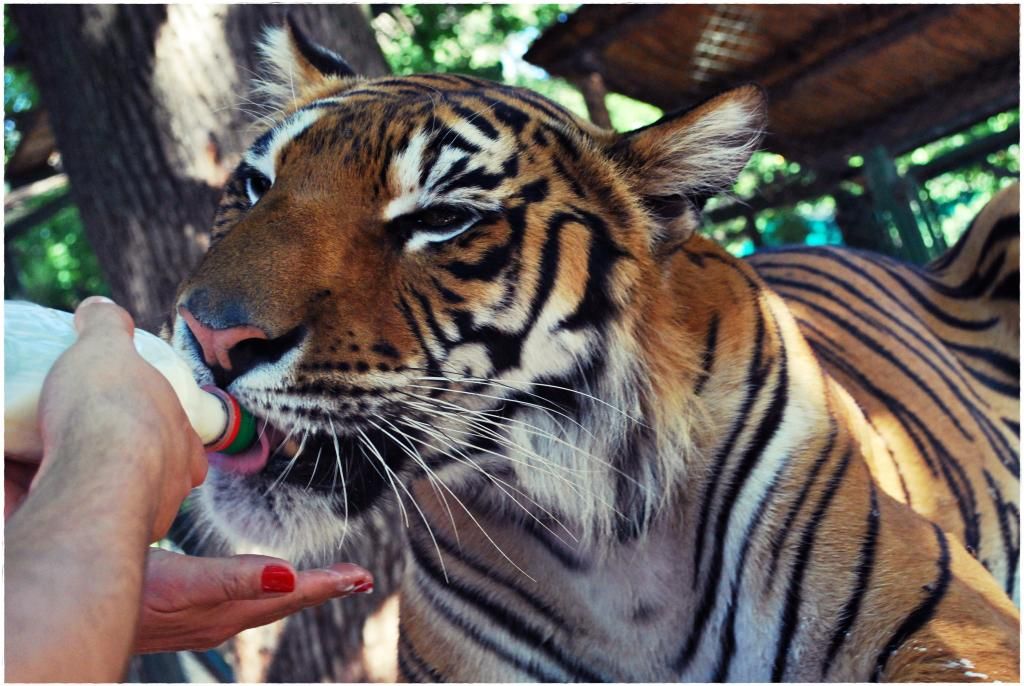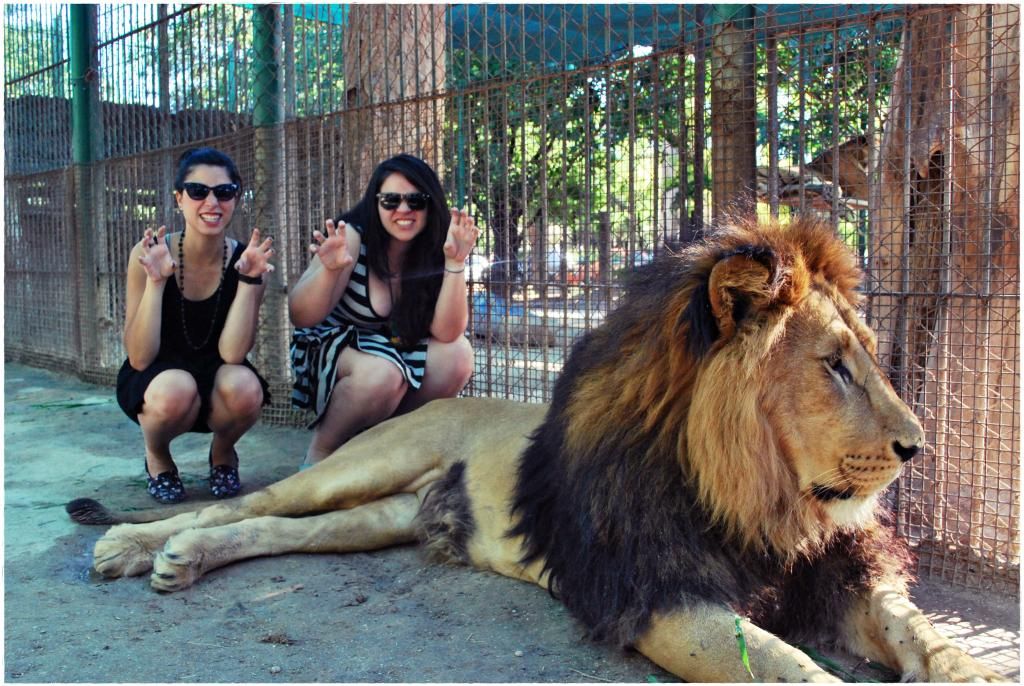 leonzinhas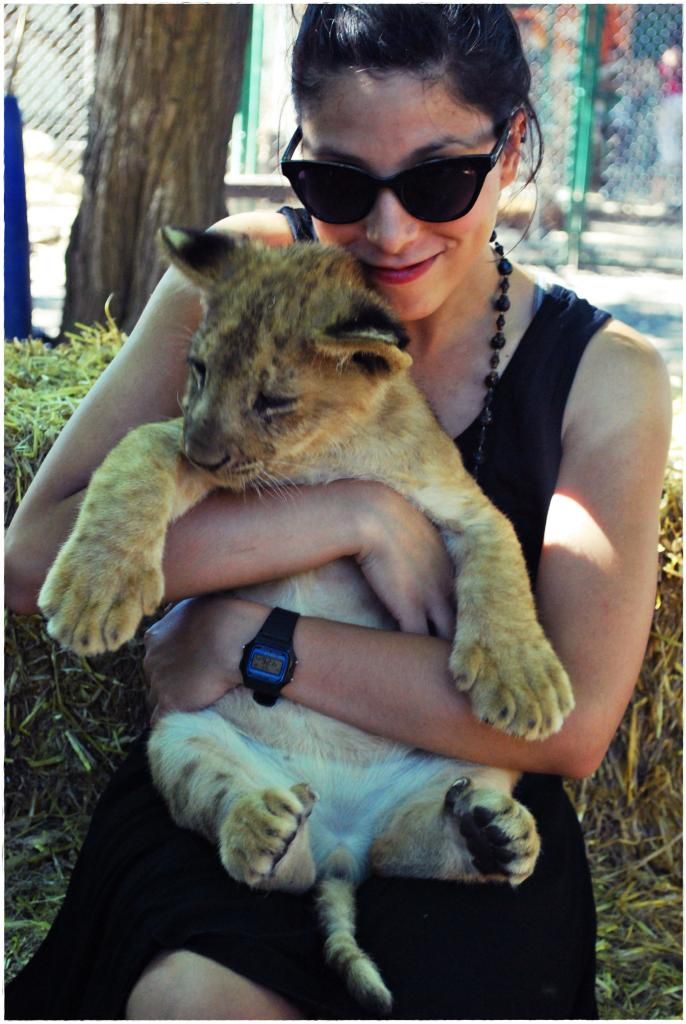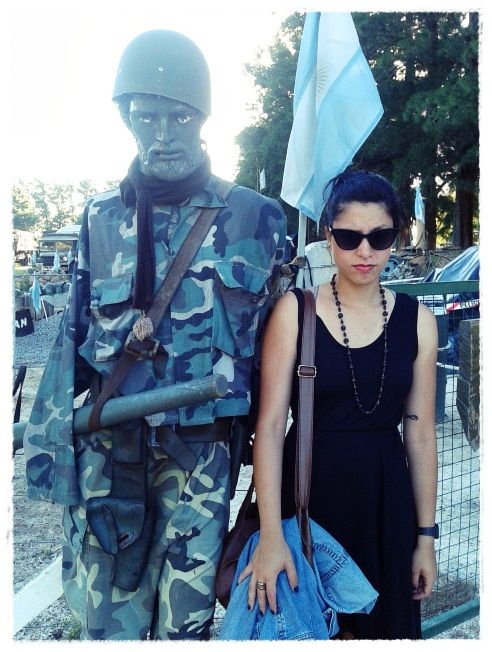 Dress: WholeSale Dress. / Alpargatas: No brand./ Bag: H&M.
No soy muy fanática del tema de los zoológicos, no me gusta ver a los animalitos encerrado y todas las implicaciones, etc. Sin embargo, Valeria la prima de Andrea y su mamá nos invitaron a ir con ellas a un zoo de contacto que hay hacia las afueras de Buenos Aires, en Luján. Como se agota el tiempo en la ciudad y Andrea (mi roommate – siento la necesidad de hacer esa aclaratoria siempre para que no piensen que estoy hablando en tercera persona -) no vuelve, estamos tratando de aprovechar para hacer todas las cosas que quedaron pendientes en estos meses, así que decidimos ir.
Como saben, en el sur estamos en la transición entre primavera y verano (mentira, la primavera nunca existió) y hace bastante calor, así que me puse este vestido que llevaba tiempo esperando para estrenar. Es un básico simple pero que dependiendo de cómo lo combinemos puede verse más o menos casual. En este caso lo usé con unas alpargatas que conseguí en un localcito a 30 pesos, no son las más cómodas, pero tengo una debilidad terrible por el calzado barato, lo confieso jaja.
Fue un día muy lindo y a pesar de que el viaje se nos hizo eterno, valió la pena. La única recomendación que puedo darles es que no compren la "comida para animales" que hay en la entrada. Es solamente pan y algunas semillas que al final terminan siendo comida para los patos.
Espero que arranquen bien esta semana, yo ya estoy bastante desesperada por irme a mi casa, así que ando contando los días.
I'm not a big fan of zoos; I don't like seeing the animals locked in cages and all the implications of it. However, Andrea's cousin Valeria and her mom invited us to go with them to a contact zoo in the surroundings of Buenos Aires, in Luján. Since our time in the city is running out and Andrea (mi roommate – I feel obligated to clarify that every time so you don't think that I'm referring to myself in third person -) is not coming back, we're trying to get as many things done as we can so we decided to go.
As you may know, we're in the transition between spring and summer here in the south (actually, spring never showed up in Buenos Aires) and it's pretty hot. I wore this dress that I got a long time ago – finally -. It's a simple basic that will change according to the way that we style it. In this case I combined it with these alpargatas (or slippers) that I got in a tiny store for a really low price. They're not that comfy but I must confess that I do have a weakness for cheap shoes haha.
It was a really nice day and in spite of the long ride to Luján, it was worth it. I do recommend though, if you go there don't buy the "animal food" that they sale in the entrance. It's just overpriced bread with corn. Duck food.
I hope you have a nice week. I'm already pretty desperate to go home, so I'm counting the days.
x
A.