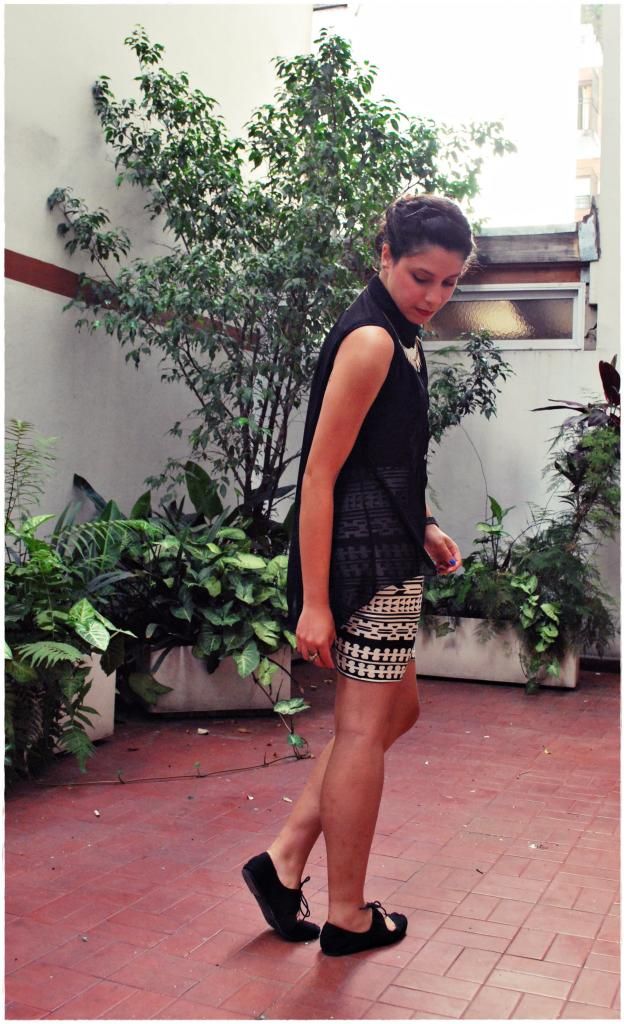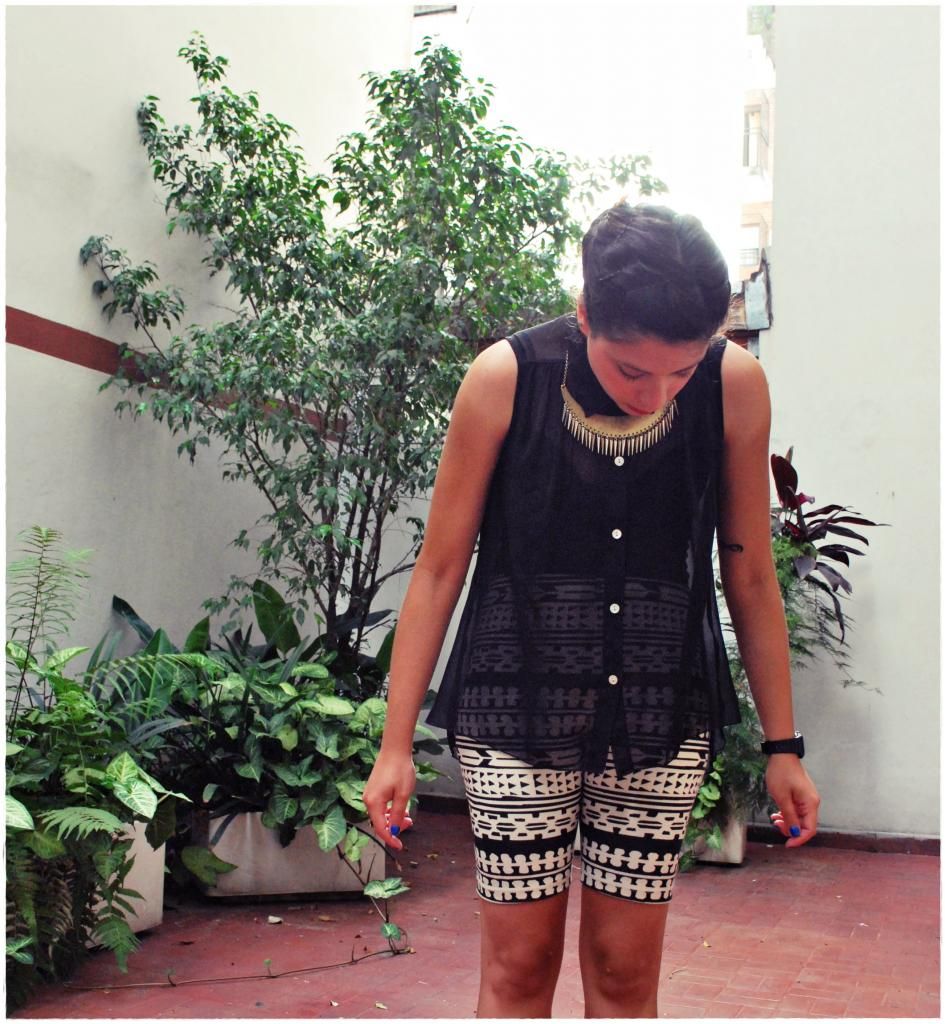 Shirt & Biker shorts: No brand./ Flats: Restricted./ Necklace: She Inside.
Definitivamente uno se organiza mejor cuando tiene más cosas que hacer, así que aquí me encuentro, posteando en medio de la locura. También les comento que lamentablemente van a tener que soportar mis quejas sobre el calor por unos cuantos días más (hasta que me vaya de Buenos Aires, probablemente). El día de ayer la aplicación del tiempo en mi celular me mintió sobre la temperatura y tuve que regresar a casa a cambiarme porque pensé que iba a derretirme en plena calle. Como sentía que hoy podía pasar lo mismo, decidí salir preparada de una vez. Sin embargo, tenía una presentación de un final en la facultad, por lo que no quería que pareciera que iba para la playa.
Estos biker shorts tribaleros (así los bauticé) son de mi querida tienda donde todo cuesta 40 pesos, tenía tiempo sin ir porque ya no me queda tan cerca. El estampado es un poco complicado si tomamos en cuenta que mis piernas no son las más delgadas del mundo –y yo tampoco-, pero me parece que lo importante es sentirse cómodo con la ropa y sacudirse un poco esos prejuicios.
Espero que les guste el post y que tengan un lindo día
J
People organize better when they have more things to do and that's a fact, so here I am, posting in-between the madness. I also have to tell you that you'll have to put up with my constant whining about the awful heat for a few more days (probably until I leave Buenos Aires). Yesterday, my cell phone's weather application lied to me and I had to come back home and change clothes because I literally felt I was melting down on the street. I had the feeling that today was going to be the same, so I was prepared. However, I had a presentation in my university and I didn't want to look like I was going to the beach.
These tribal biker shorts (that's how I named them) are from the awesome 40 pesos store. I can't go there so often now because it's not that close to my house. The print is a little complicated if you consider the fact that I'm not super skinny and I have thick legs but I think that in these cases what matters most is to feel comfortable with what you're wearing and shake of those prejudices.
I hope you like this post and that you have a lovely day
J
x
A.