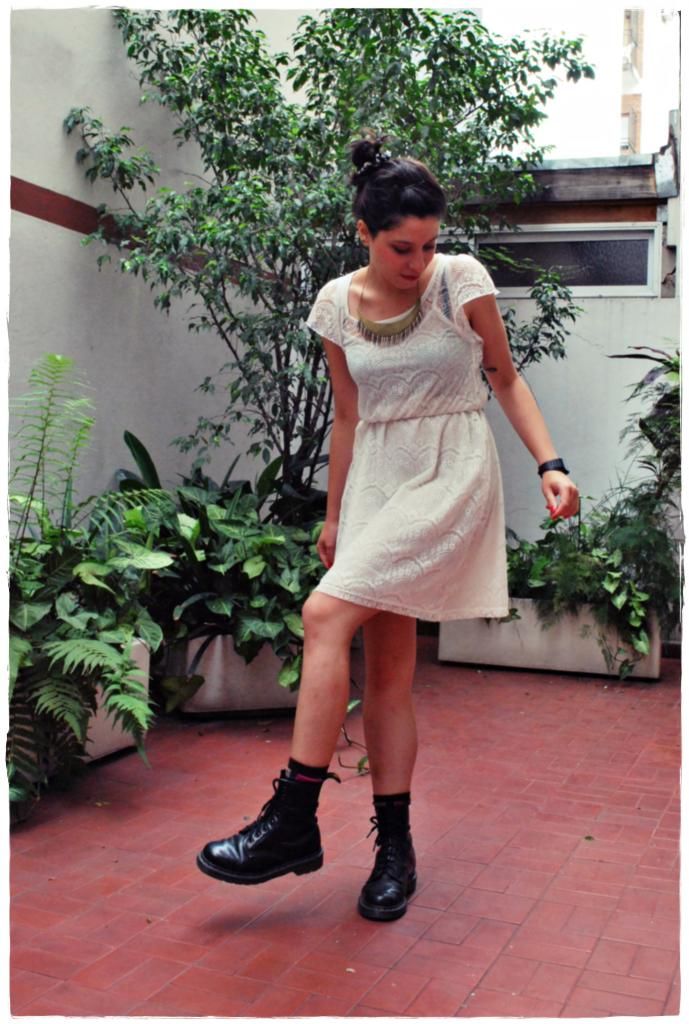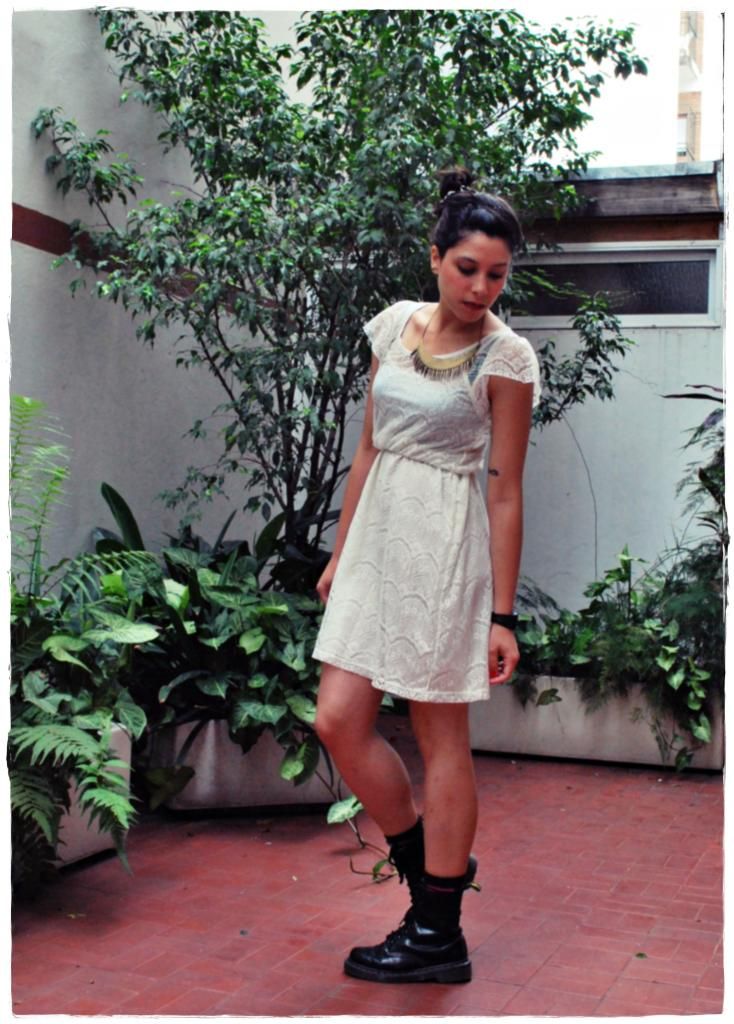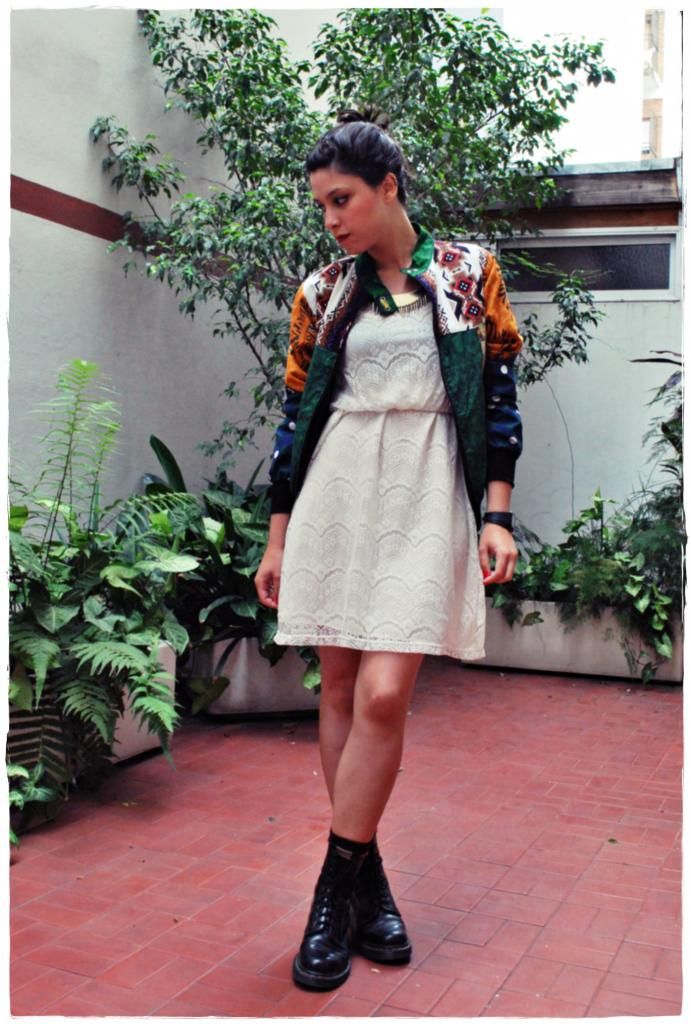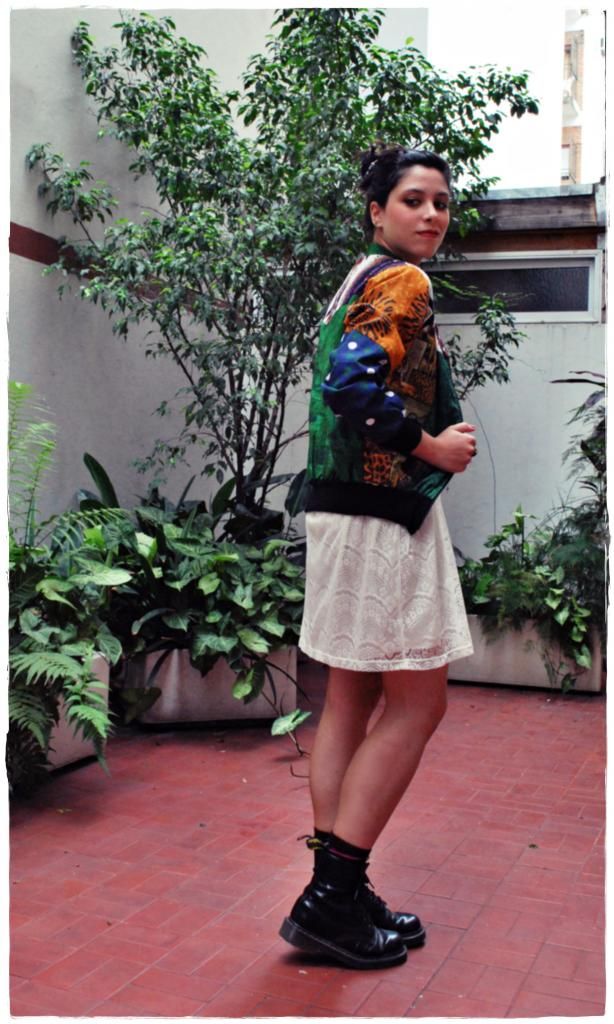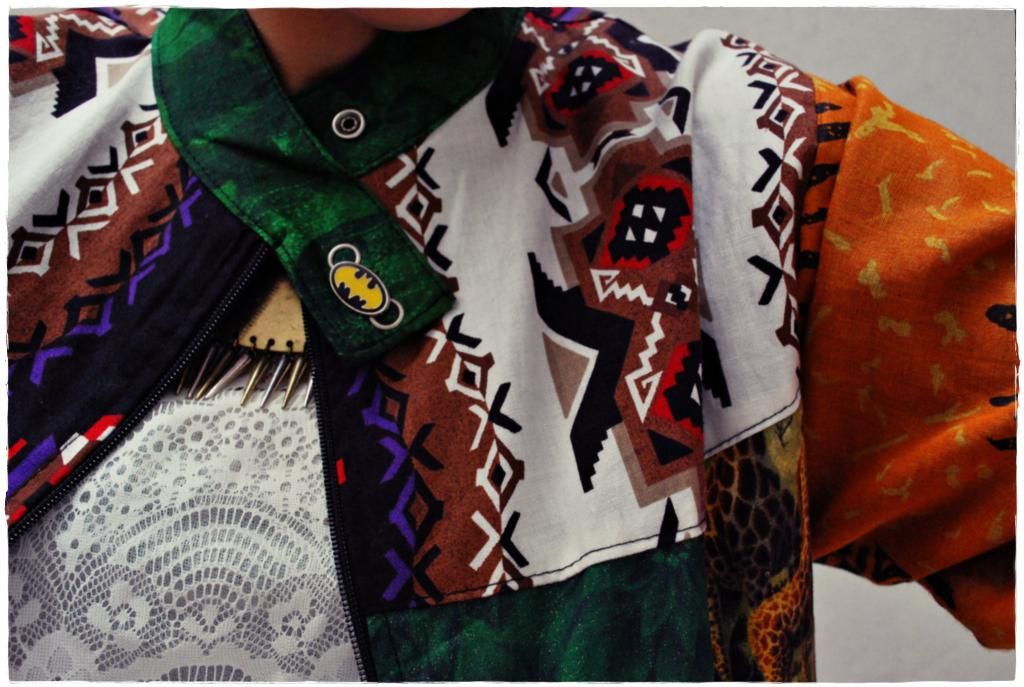 Dress: No Brand./ Jacket: eat me!./ Boots: Dr. Martens.
Luego de una semana de un calor asesino indescriptible, el sábado, por suerte, el clima volvió a la normalidad.
La estrella de este post es la chaqueta/campera, la compré hace un par de meses en unas rebajas de una tiendita en San Telmo porque me volví loca por ella apenas la vi. Tiene distintos estampados que probablemente no tienen sentido, algunos tribales, africanos y de animales selváticos, otros con puntos y purpurina. La amo. La había usado bastante, aunque nunca había tomado fotos porque siempre que las planificaba me complicaba por alguna cosa u otra y luego sólo hacían 35 grados, así que evidentemente no la podía utilizar. El fin de semana pude volver a ponérmela y no saben cuánto la extrañaba (o cuanto extrañaba la posibilidad de utilizar sweater en general). Sobre el vestido no hay mucho que decir, me costó 50 pesos en una tienda en Florida –MUY económico- así que se ganó todos los puntos: bueno, bonito y barato.
¡Les deseo una feliz semana a todos!
After a week of ruthless murderer heat, finally on Saturday weather decided to pace itself and get back to normality.
The star of this post is the jacket, I got it a couple of months ago in the clearances of a tiny store of San Telmo and I went bananas for it as soon as I laid eyes on it. It has a lot of crazy prints such as African % tribal motives, jungle animals, glitter and polka dots. I love it. I had worn it a lot but never got to take pictures for the blog (stuff kept getting on the way every time I planned to do so) and then the weather went insane, so I just couldn't use it anymore. I got to wear it again this weekend and you have no idea of how much I missed it (and how much I missed wearing sweaters in general). There's not a lot to say about the dress, it costed 50 pesos in a store in Florida Street –VERY cheap- so it won all the points for an awesome score.
I hope you have a lovely week!
x
A.