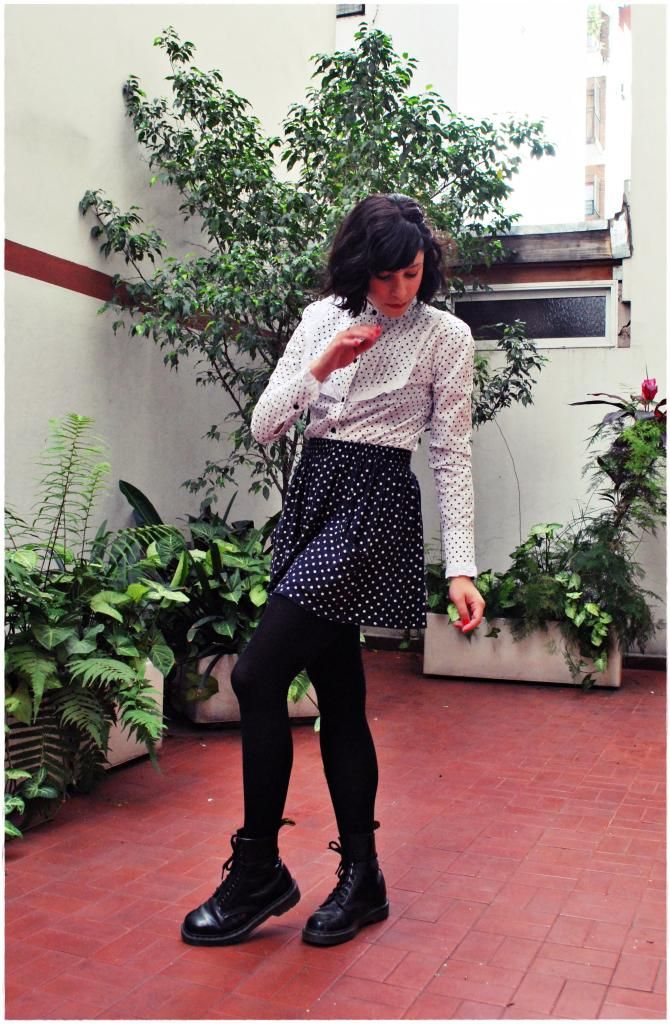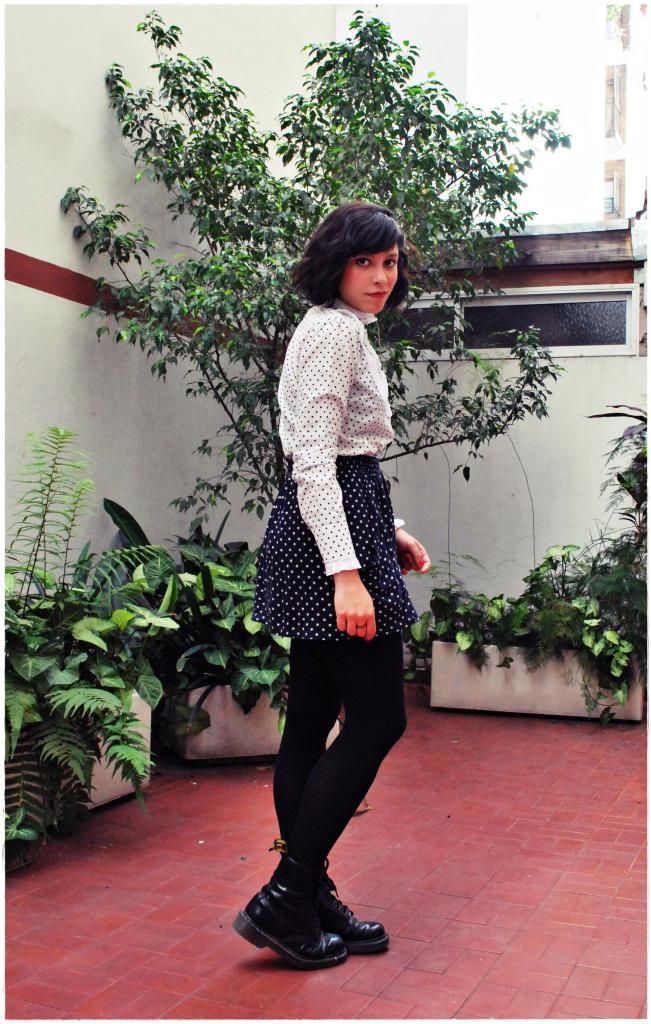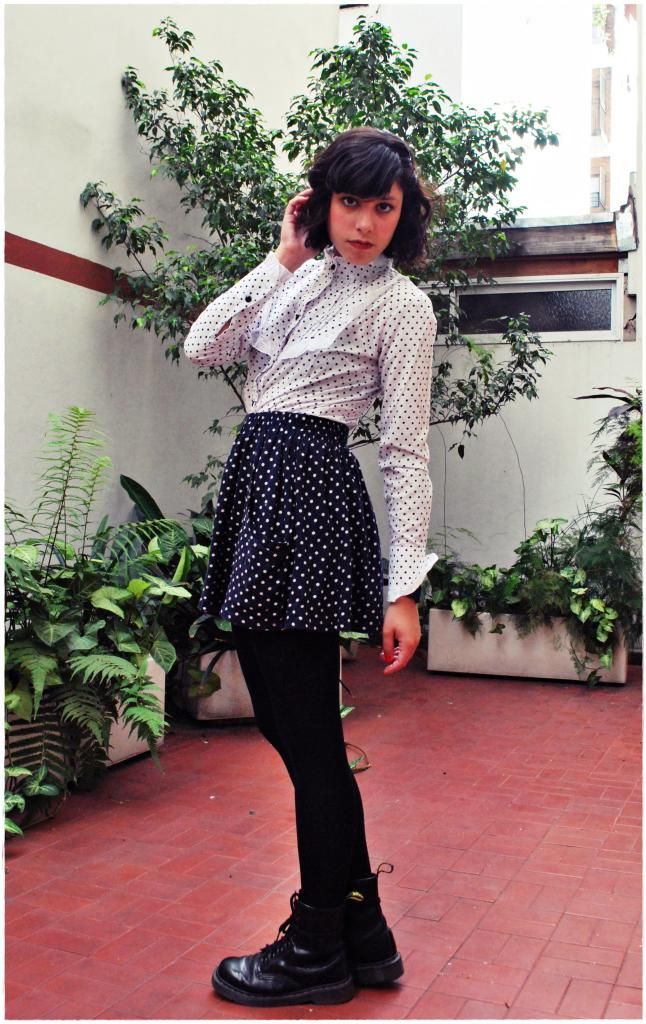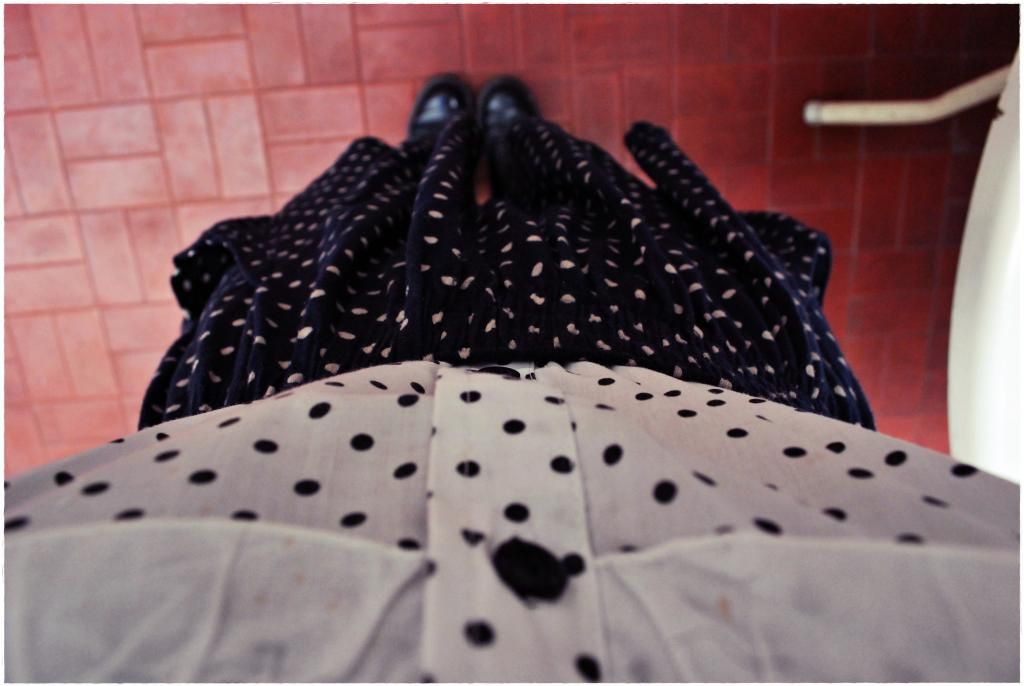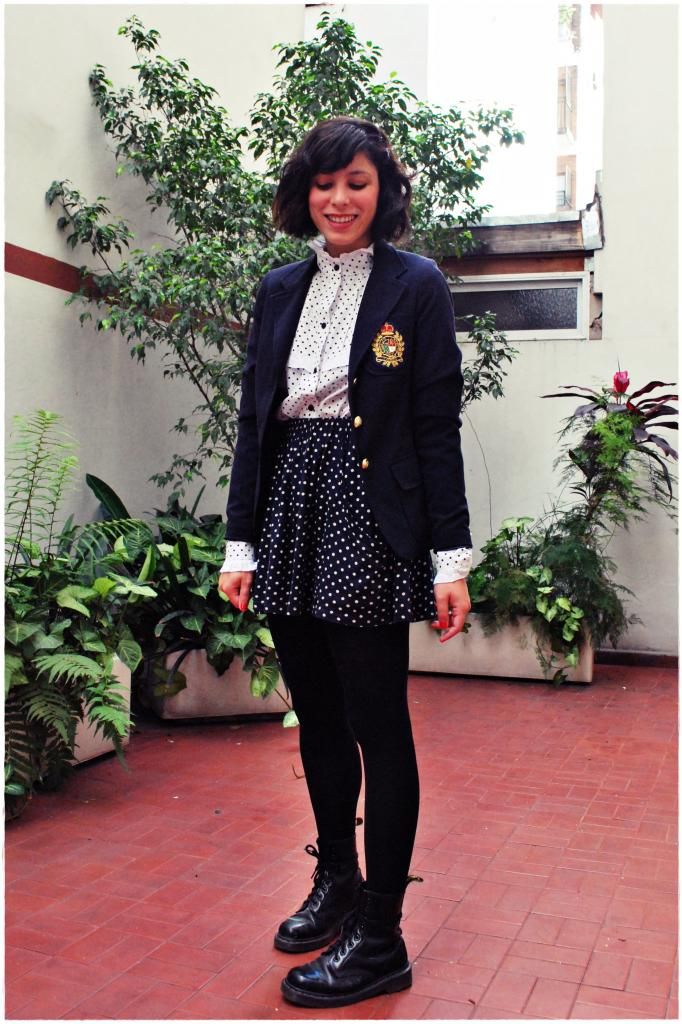 Shirt: Thrifted./ Skirt: Zara./ Jacket: Traki./ Boots: Dr. Martens.
Aquellos que se han paseado por el blog, deben haberse dado cuenta de que me encanta mezclar estampados. Usualmente mezclo patrones distintos, pero en este caso opté por los puntos tanto en la falda como en la camisa (y pensé en hacerlo con las medias, pero me pareció que sería demasiado – la clave al mezclar estampas es que el conjunto no parezca un disfraz y definitivamente no quería parecer un cuadro de Roy Lichtenstein, no importa que tan geniales sean -). Me gustó mucho el resultado, así que espero que a ustedes también.
Those of you that have checked the blog probably can tell by now that I really like mixing prints. I usually try to combine different patterns but in this case I decided to wear polka dots on my shirt and skirt (I even thought of wearing dotted tights but then realized that it would have been too much – the key to print mixing is that the outfit doesn't look costumy and I definitely didn't want to look like one of Roy Lichtenstein's paintings, no matter how cool they are -). I really liked the results and I hope you like it too.
Have a lovely day.
x
A.