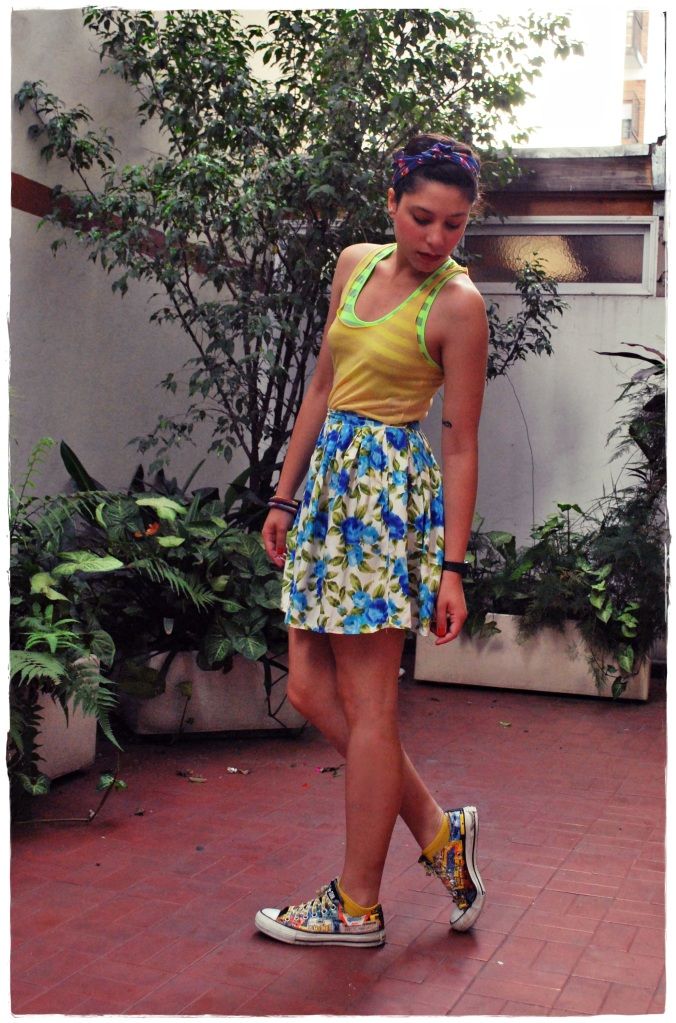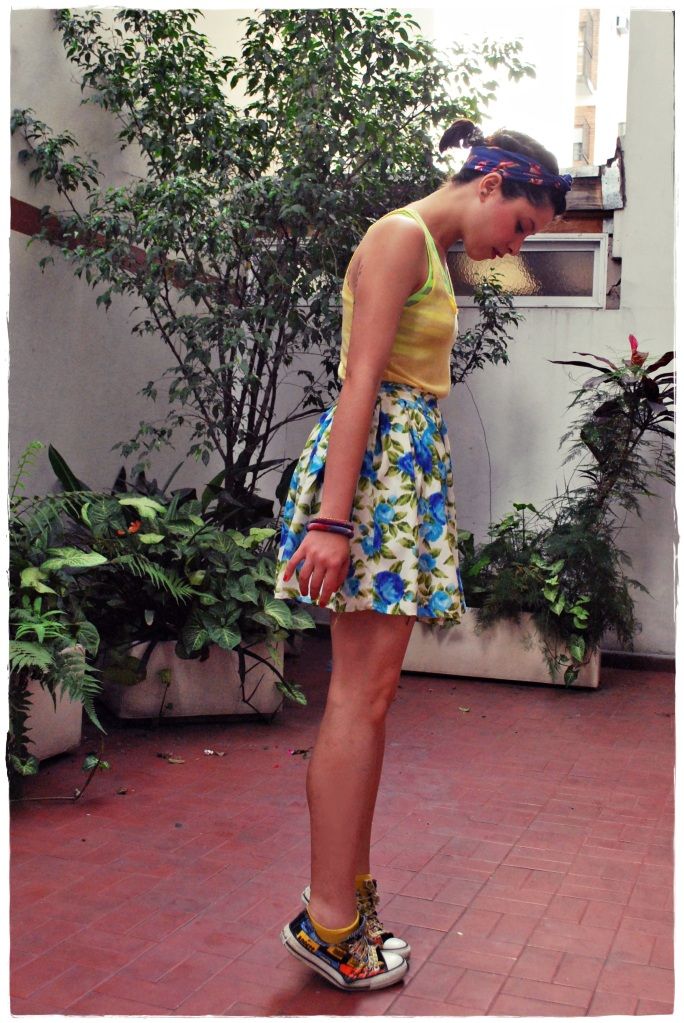 Shirt: Forever 21./ Skirt: Thrifted./ Shoes: Converse./ Headband: Todo Moda.
Así como cuando te despiertas y ves que la temperatura está en 32 grados… Anuncio que tengo miedo del verano, señores. Mi sangre tropical no está acostumbrada a estos cambios climáticos tan bruscos, y para el que piense que soy aburrida porque siempre hablo sobre el clima, pues puede que lo sea, pero vivir en esta ciudad es vivir en función de su clima temperamental.
La combinación del top neón a rayas con la camiseta amarilla me pareció un poco rara, pero quería comodidad ante todo y en este caso me gustó que se viese fuera de lo común. Esta va a ser temporada de pañoletas porque tengo el cabello todavía muy corto y se me dificulta recogérmelo bien sin tener que colocarme 85 millones de ganchitos. La falda es de una tienda de segunda mano de Caracas y sí, mis converse están un poco rotos jaja.
¡Eso es todo por hoy, amigos!
x
A.
*
You know those days when you wake up and see that the temperature is 32ₒC? Well, let me tell you people that I am afraid of the summer. My tropical blood is not used to these bizarre climatic changes, and for those of you who think that I'm boring for constantly talking about the weather; you should know that living in this city means to be conditioned to its temperamental weather -and yes, I might be a little boring-.
The neon top with the yellow shirt felt like a bit of an odd combination, but I just wanted to be comfortable and ended up liking the fact that it was a little out of the ordinary. This is going to be a head scarf season, my hair is still too short and it's hard to wear it up without using about 85 million bobby pins. The
skirt
is from a thrift store in Caracas and yup, my chucks are a little old haha.
That's all folks!
x
A.