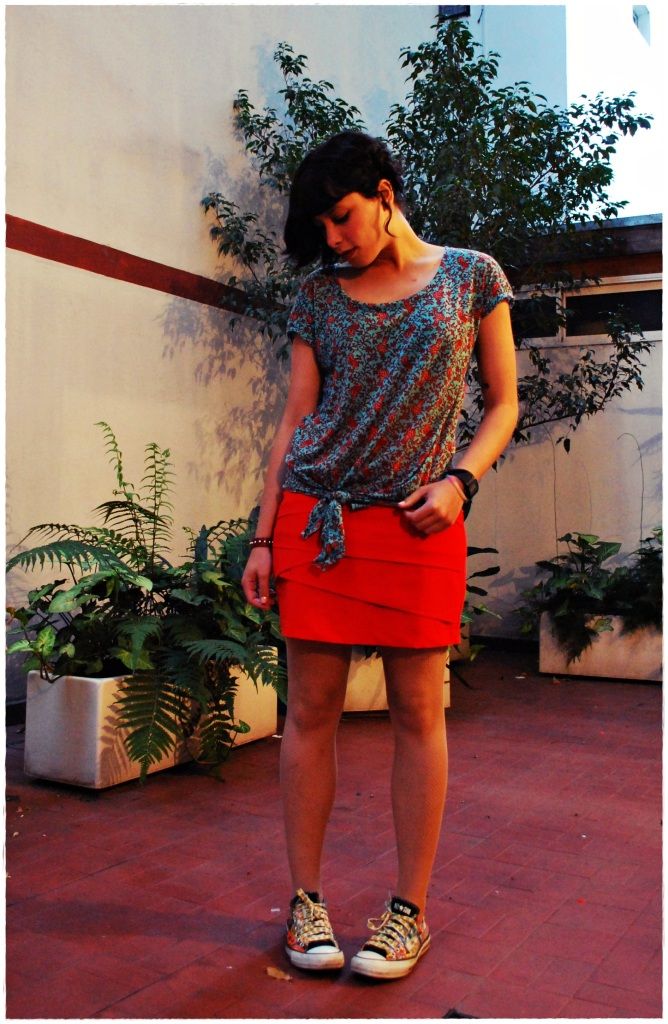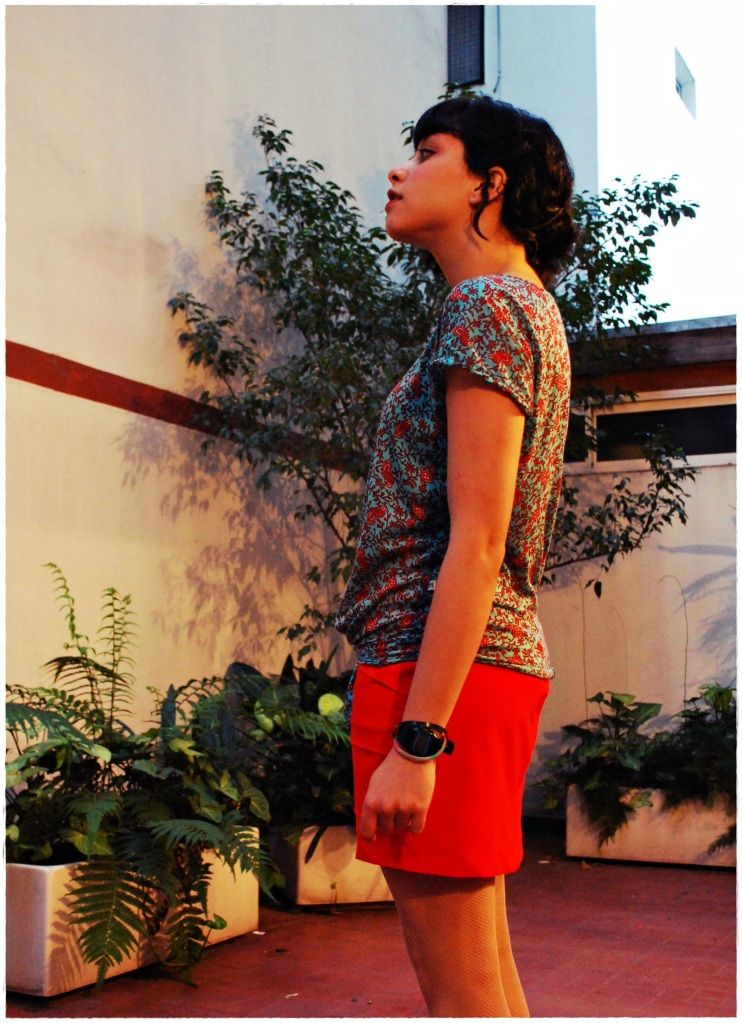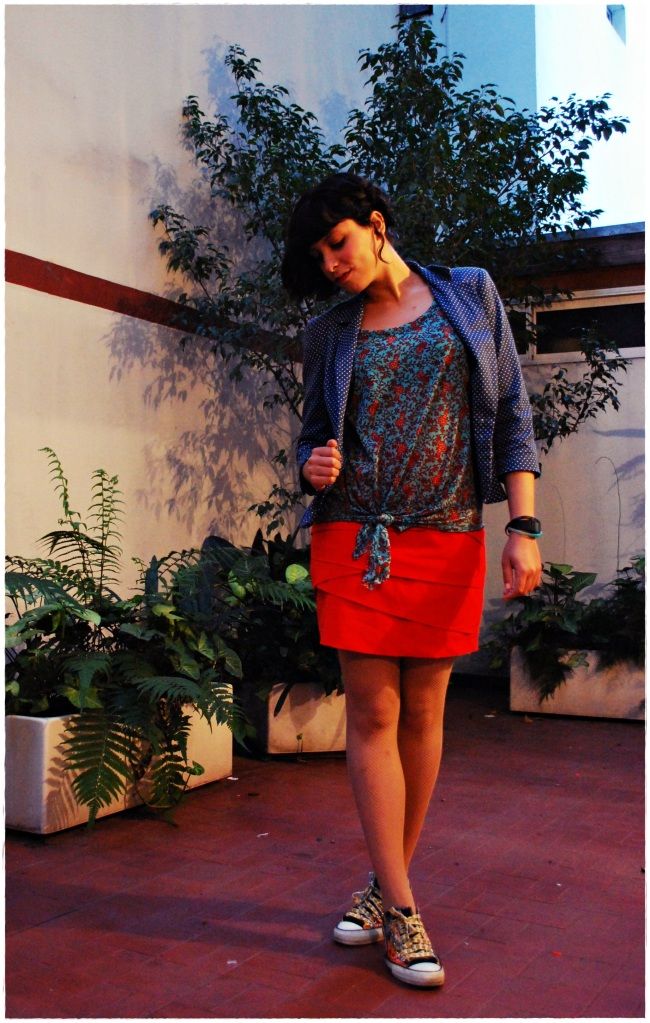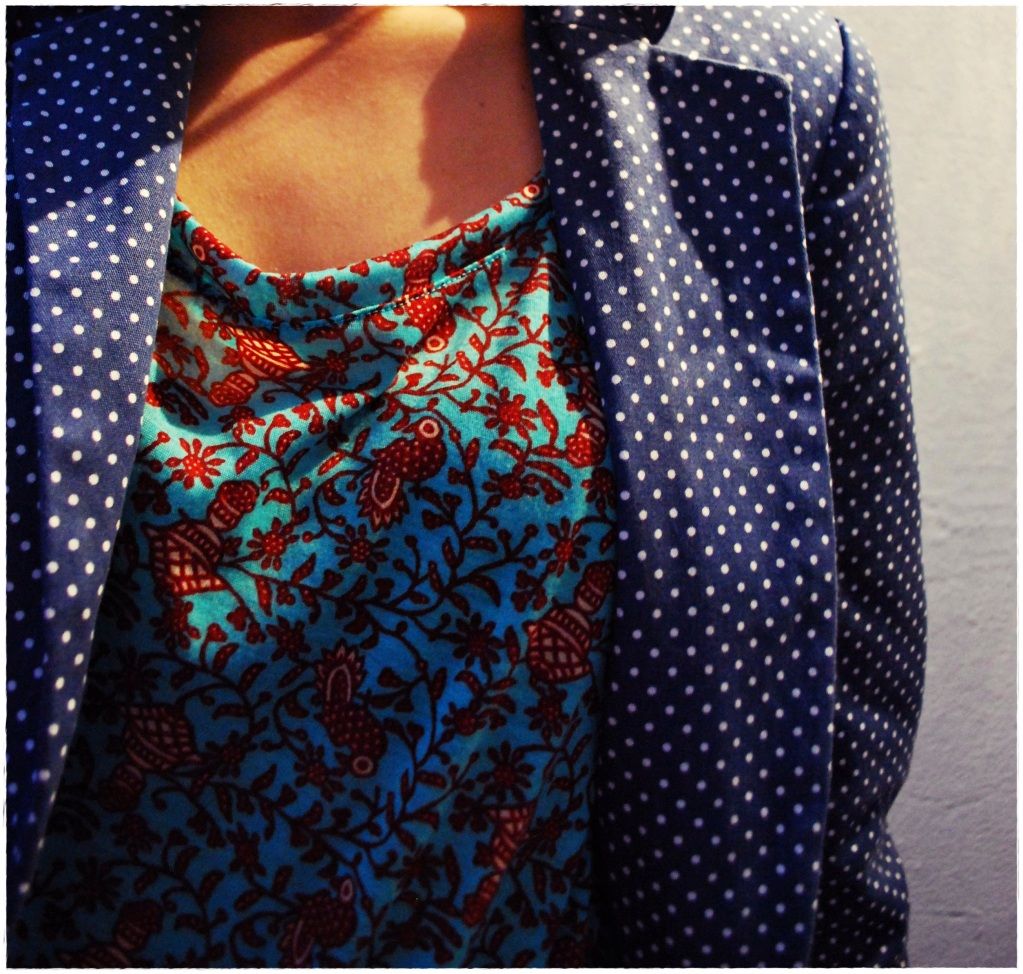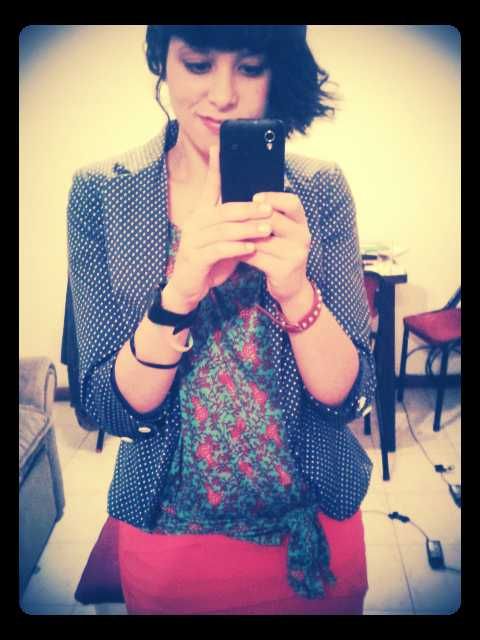 Shirt: No brand./ Skirt: Forever 21./ Blazer: Blanco./ Shoes: Converse.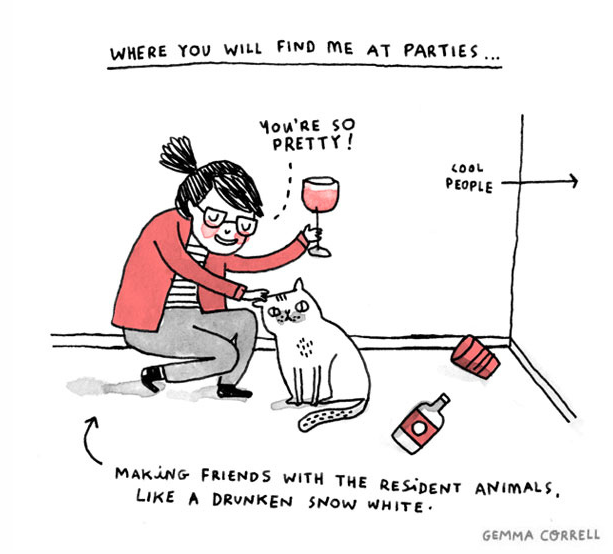 Más tarde esa noche fui a una reunión en casa de una amiga, como siempre, pasó esto. (Ilustración de Gemma Correll). / Later that evening I went to a thing at a friend's house and, as usual, this happened. (Illustration by Gemma Correll).
Aquí les traigo un post corto para cerrar la semana. Nada de lo que ven aquí es nuevo, todo ha estado previamente en el blog, pero combinado de maneras distintas.
Las fotos las tomé cuando ya estaba atardeciendo y si bien no me enloqueció mucho el resultado, me pareció bueno probar algo nuevo.
Además, les comento que aunque no se note, tenía puestas unas medias de malla color piel que me regaló mi padrino hace siglos, me pareció un buen tip para compartir porque sirven para esconder marquitas en las piernas (que, entre mi torpeza de caerme patinando y las cosas de la nueva casa que no se acostumbran a no caminar por el mismo sitio que yo y me tropiezan siempre, están más notorias que lo usual) y no es tan raro como utilizar medias panty nude (mucha gente me ha dicho que sienten que es algo de abuelita).
Pasen un lindo día, y feliz día a todas las mamás en Argentina (aquí lo celebran hoy).
Here I come with a short post to close the week. None of these items are new to you, everything has been on the blog before, but worn differently.
I took the pictures at sundown and I wasn't crazy 'bout the results but I thought it would be nice to try something new.
Besides, I have a nice tip for girls with little bruises or marks on their legs (I have plenty since I fell skating and also, the things in the new house don't get used to my presence and keep bumping into me). I'm wearing fishnet stockings in a nude color, they conceal it and it's not as weird as wearing nude pantyhoses (some people has told me that they're kinda grandmothery).
Have a nice day and happy mother's day to all the moms here in Argentina (they celebrate that today here).
x
A.