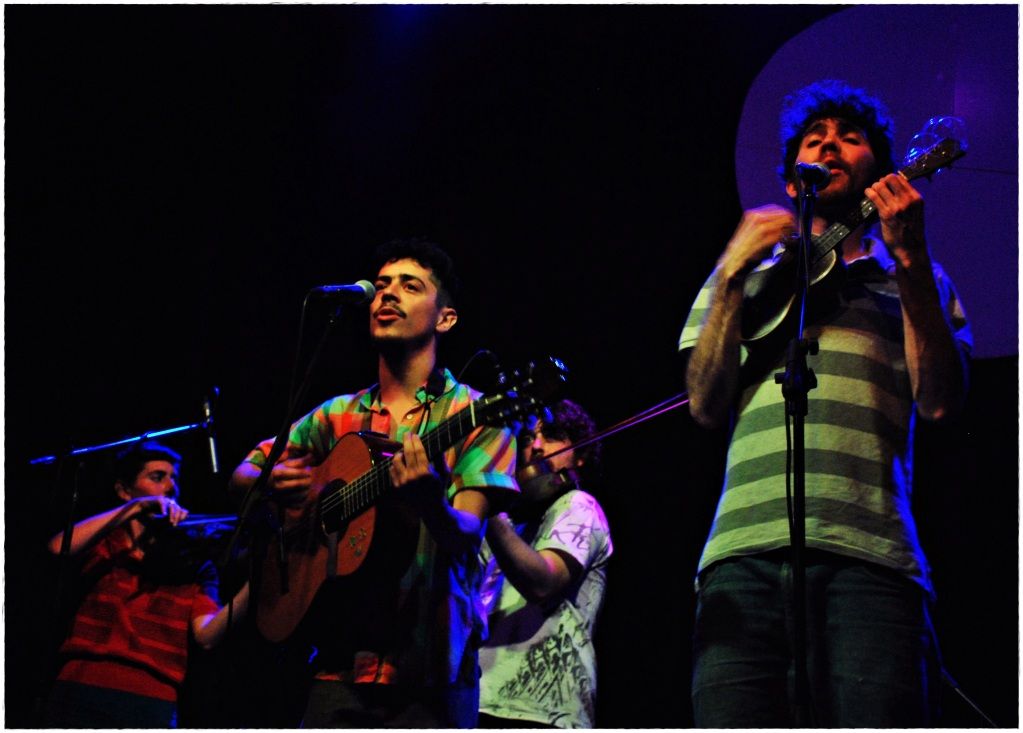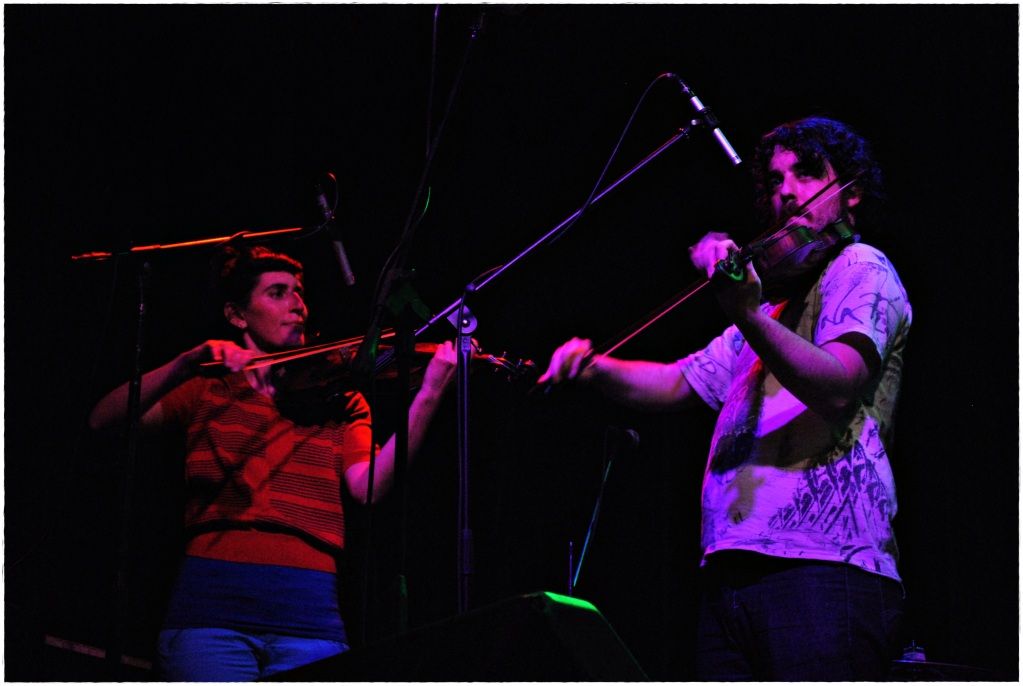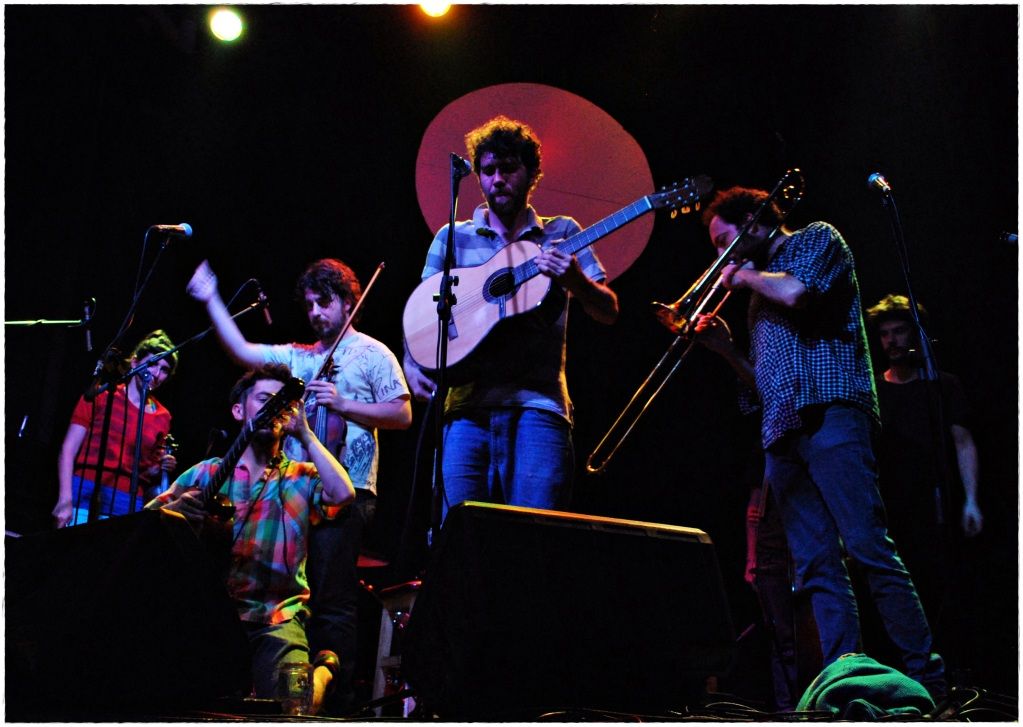 ¿Saben cuando van a un sitio por una cosa y terminan llevándose una sorpresa agradable con otra? Me explico mejor: El jueves de la semana pasada había un recital en La Oreja Negra al cual fui porque quería ver a El Hipnotizador Romántico, porque amo esa banda y todo eso, ya saben. Junto con ellos iban a tocar los chicos de Julio y Agosto, yo hice mi tarea y me dispuse a escucharlos para ver qué tal, pero por temas de mi atención selectiva, no recordaba nada de ellos – seguramente me habré puesto a escucharlos haciendo otra cosa y no les presté mucha atención. Grave error –. Cuando se montaron en el escenario recordé que había visto a dos de sus integrantes en otro recital, tocando una canción como invitados con la Pequeña Orquesta de Trovadores, y además me emocioné porque no puedo evitar hacerlo cuando veo violines, trombones y un contrabajo. Lo que viene seguramente va a ser lindo y me va a gustar.
Así que fue una grata sorpresa empezar a escucharlos y darme cuenta de que son tremendos músicos, que mezclan distintos géneros musicales con un lindo folk y además, son muy carismáticos y graciosos (me reí montones con las cosas que decían). Creo que son mis nuevos favoritos
J
Entonces, ¿Qué hacen que no los están escuchando ya mismo? Pueden descargar su disco gratis acá:
http://www.julioyagosto.com.ar/
porque como dicen los chicos, "no todo en esta vida es plata".
Espero que les guste y que tengan una buena semana.
You know when you go somewhere with one purpose and end up being surprised by something else? I'll explain myself: Last Thursday I went to La Oreja Negra to see a concert of El Hipnotizador Romántico, you know I love that band and stuff. Another band was going to play that day too, named Julio y Agosto; I did my homework and listened to them before the show, however due to my selective attention, I had no recollection of their music in my head – I probably listened to them while doing something else and didn't pay attention. Huge mistake -. When they got onstage I remembered I had seen a couple of their members playing in another show, as Pequeña Orquesta de Trovadores's guests and also got really excited because I can't help myself: When I see violins, trombones and a cello I know that what's coming is going to be lovely and I'll probably like it a lot.
So it was a lovely surprise to listen to them and realize that they are amazing musicians that mix different genres of music with my beloved folk. They are also really charismatic and funny, I laughed a lot with their jokes. I think they're my new favorites
J
What are you doing that you're not listening to them right now? You can download their album for free here:
http://www.julioyagosto.com.ar/
because as they say, not everything in this life is about money.
I hope you enjoy their music and that you have a nice week.
x