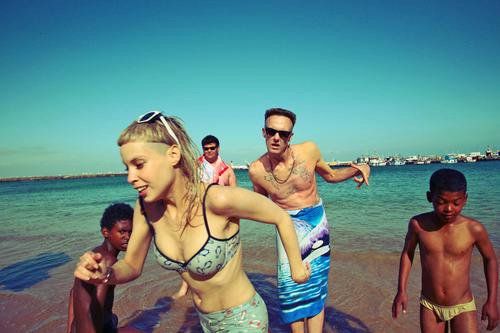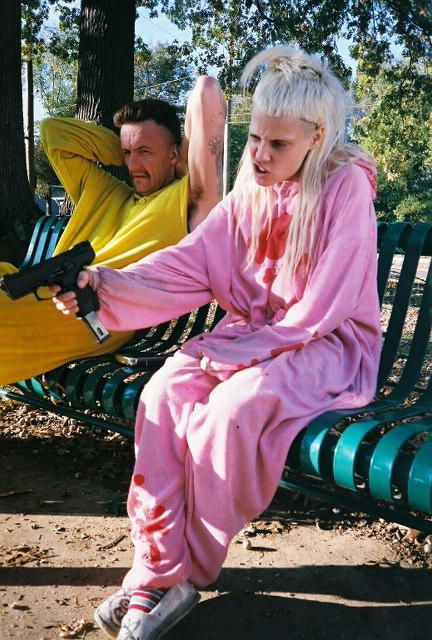 Umshini Wam: Short Film by Harmony Korine ft.Die Antwoord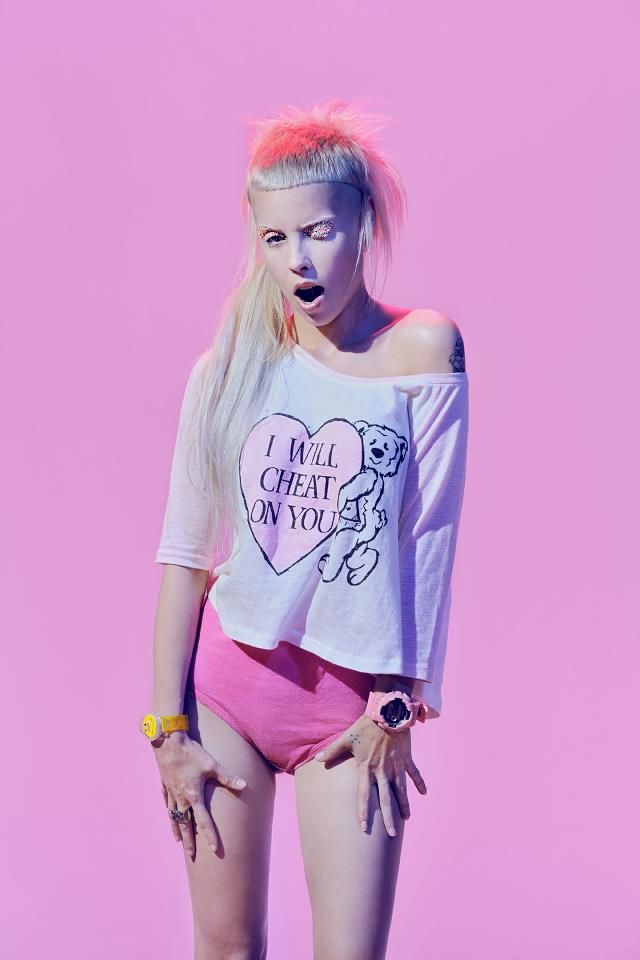 El lunes pasado no existió post porque yo era la persona más emo en la faz de la tierra (por lo de las elecciones y eso), aclarado ese detalle, comenzamos el post del día de hoy.
Hace un tiempo ya, me mostraron a esta banda Surafricana llamada Die Antwoord ("La Respuesta"). Según su propia descripción, son un crew de rap-rave futurista que representa a un nuevo y fresco estilo denominado ZEF. Entre sus integrantes se encuentran el maestro del ZEF Rap NINJA, la genial Yo-Landi Vi$$er y DJ Hi-Tek. Algunos podrían decir que su música es un gusto adquirido o sencillamente podrían detestarlos. A mí me parece que son unos G E N I O S.
Este fin de semana que pasó, un amigo los vio en el Corona Fest en México, DF y fue lo suficientemente tierno como para mandarme varios videos y que yo pudiese vivir un poco de la emoción del concierto (gracias, Carlitos, te amaré por siempre por eso), de ahí que hoy les deje un video de mi canción favorita de ellos (y seguramente la más famosa).
There was no "Music Monday" post last week due to the fact that I was the most emo and miserable human being on earth (because of the result of the elections in Venezuela and stuff), once we've put that on the record, let's move on with today's post.
A while ago, somebody showed me this band called Die Antwoord ("The Answer"). According to their own description of themselves, they're a futuristic rap-rave crew from South Africa who represent a fresh new style called ZEF; featuring ZEF Rap master NINJA, the awesome Yo-Landi Vi$$er and DJ Hi-Tek. Some might say that their music is an acquired taste or they might just hate them. I think they are G E N I O U S.
Last weekend a friend of mine saw them live in the Corona Fest on Mexico, DF and he was lovely enough to record videos and send them to me so I could live a little of the excitement from their performance (thank you, Carlitos, I'll love you forever for that), that's why I'm dedicating this post to them and sharing with you the video of my favourite song by Die Antwoord (and probably the most famous one).
Enjoy!
x
A.