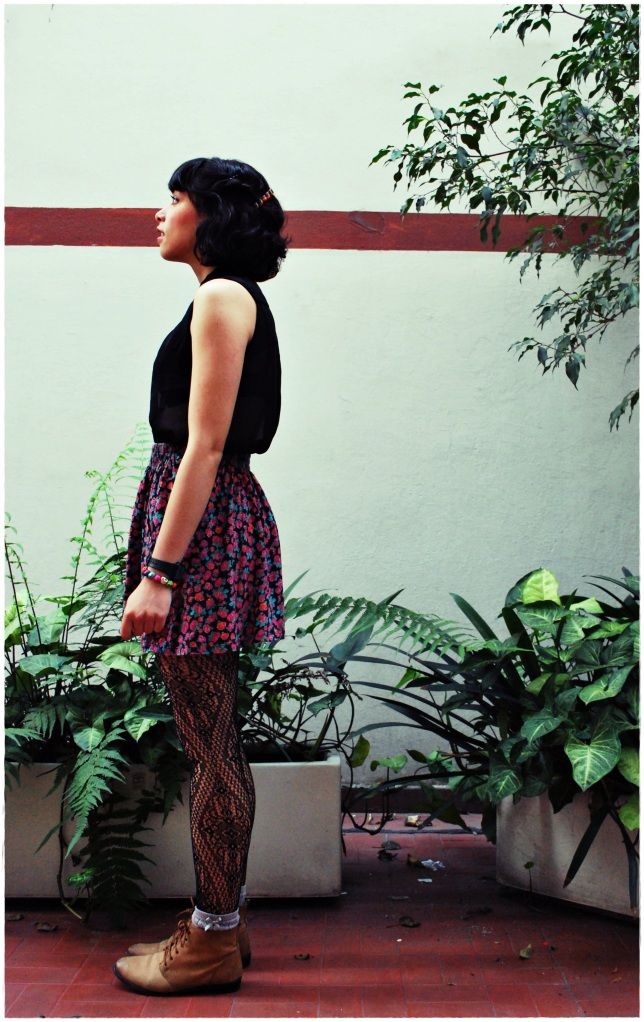 Skirt & Booties: Zara./ Tights & Shirt: No brand./ Jacket: Thrifted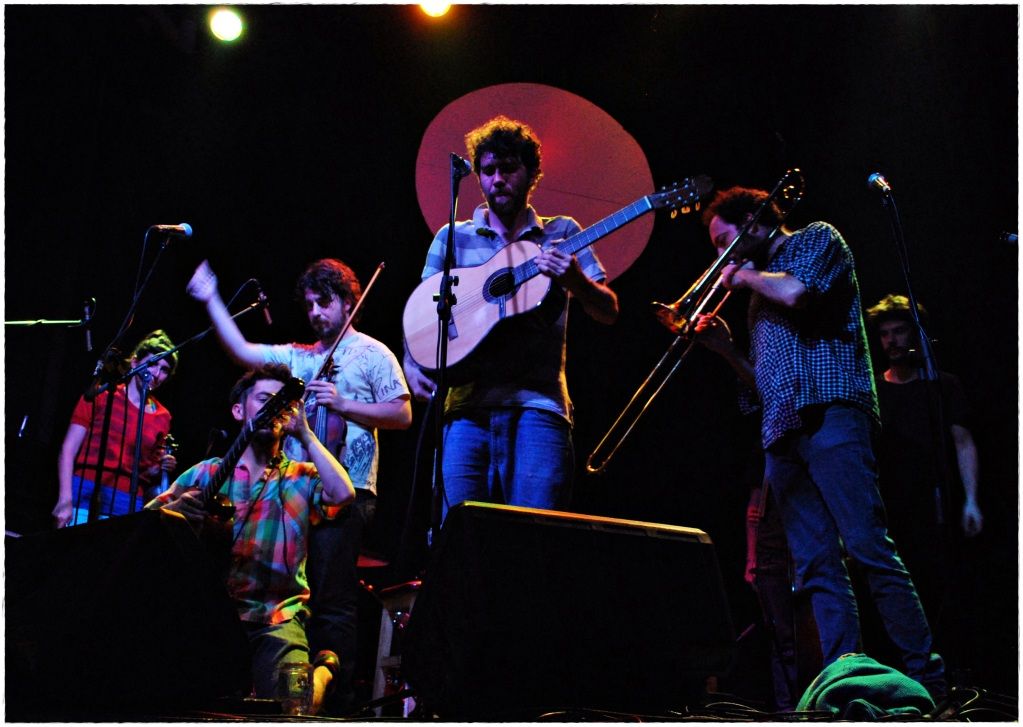 Julio y Agosto
El Hipnotizador Romántico
Aquí les traigo un outfit que para mí es súper primaveral, aprovechando el sol que ha salido en estos días y el clima agradable. Creo que ya a estas alturas podrán haberse dado cuenta de que me encantan las medias, tengo una gaveta completa llena de ellas y me gusta mucho combinarlas de distintas maneras. En este caso opté por la falda floreada y la camisa negra transparente.
En la noche asistí a un recital con mis amigos que están de visita, tocaron Julio y Agosto (ya les contaré sobre ellos en detalle el lunes, pero les adelanto que me encantó todo) y El Hipnotizador Romántico (de quienes soy muy fan). Les dejo un par de fotitos como adelanto.
Mi usuario en instagram, para los que quieran seguirme por ahí es: andrea_urdaneta
Here's an outfit that's very spring-ish, the weather has been lovely lately and the sun remembered that he had to work. I think that at this point you've probably realized that I love tights, I have an entire drawer full of them and I love to combine them with different pieces. In this case I went with the floral skirt and the black sheer shirt.
I went to a concert that night with my friends that are visiting; the bands that played were Julio y Agosto (I'll give you details about them on Monday, but I can already tell you that I adored everything) and El Hipnotizador Romántico (I'm such a fan of them). I'll leave you a couple of pictures as a preview.
My instagram is: andrea_urdaneta in case you want to follow me there.
x
A.