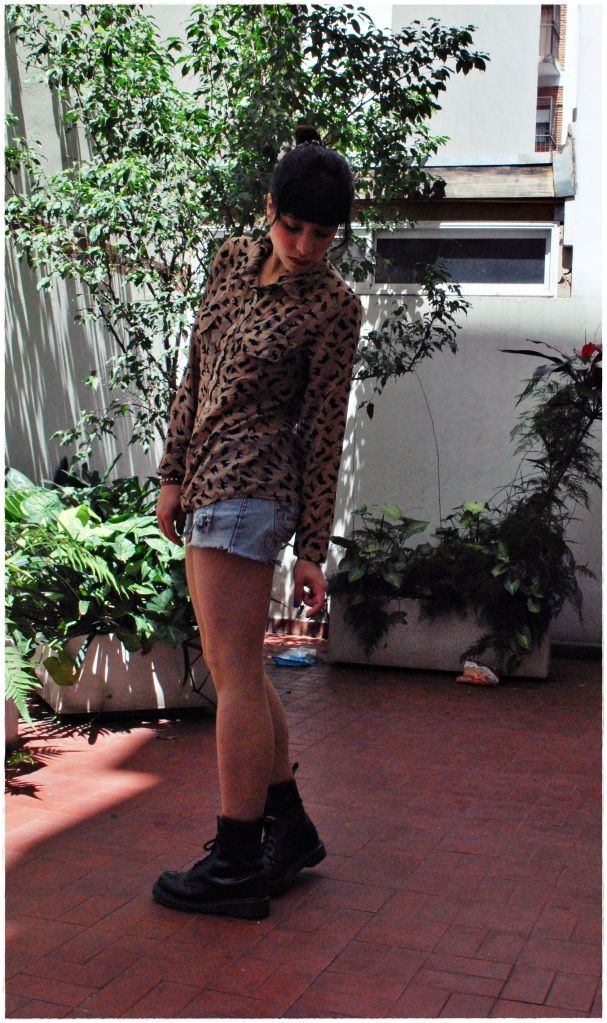 Cutoffs: DIY./ Shirt: Whole Sale Dress./ Boots: Dr. Martens./ Cardigan: Thrifted.
¡Hola pequeños y pequeñas! Hoy les traigo un post con CALOR. No, no porque sea candente, sino porque en verdad está haciendo un calor terrible y confieso que para mí es complicado tratar de no perder el estilo a la hora de vestirme en este clima. Lo que me provoca es no salir, o salir como una loca, pero bueno, estoy haciendo el intento. La camisa ya la habían visto en uno de los posts del BAFWeek, aquí la uso con un conjunto mucho menos formal. Los shorts son unos jeans viejos que decidí cortar hace tiempo y el sweatercito dorado (que creo que no me he quitado desde el sábado pasado) es uno de mis hallazgos de tiendas de segunda mano.
Espero que les guste el post, yo voy a echarme en algún lugar donde me pegue aire
J
Hello little ones! I've got a post for you with a lot of HEAT. No, not because of its hotness, but because it's actually freaking hot outside today. I must confess that I find it really hard to get dress with this weather without losing my style. I just don't feel like going out, and if I have to I just want to wear any rag that I can find that will keep me from melting. But I am trying. I wore this shirt before on one of the BAFWeek posts, in this outfit it's very dressed down. The cutoffs are from a pair of old jeans I owned and the golden cardi (which I have not taken off since last Saturday) is one of my thrift finds.
I hope you like this post. I'm gonna go lay down in any place where the air hits my face
J
x
A.