Dress: UO./ Tights: Forever 21./ Booties: Zara./ Sweater & Bag: Thrifted.
New pins <3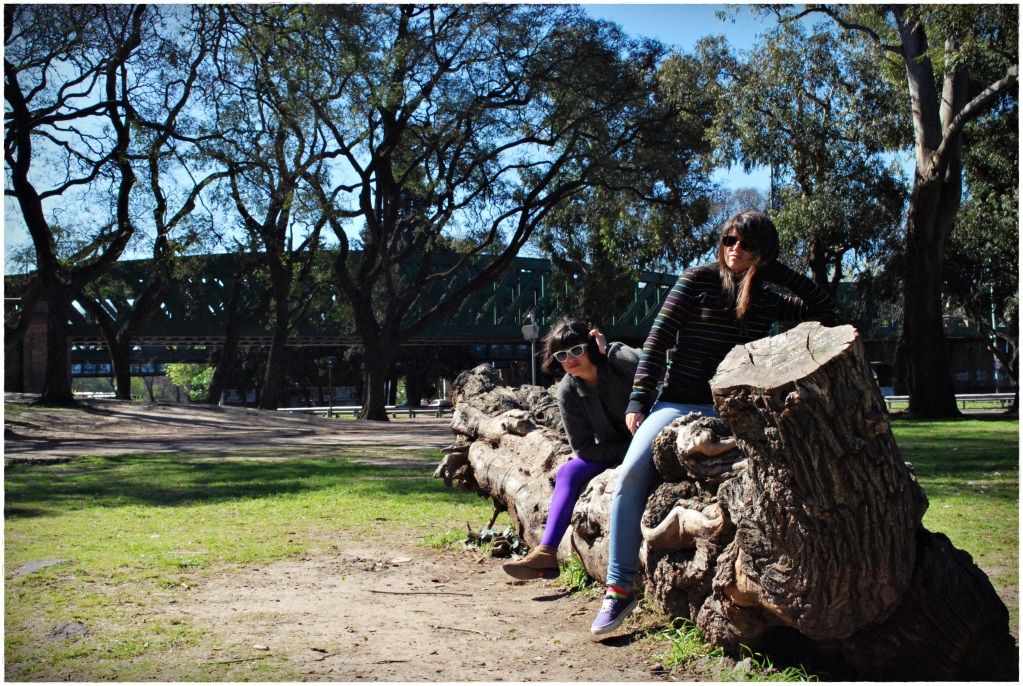 Two Broke Andreas
Sin ánimos de politizar el blog, cualquiera de las personas venezolanas que lean este post pueden entender si les digo que no tenía nada de ganas de postear esta semana, pero como me han dicho todos, la vida continúa y hay que seguir adelante.
Estas fotos son todavía de la visita de mi amigo Daniel (creo que las últimas que me quedan pendientes), ese día decidimos ir al planetario (el cual, perdónenme, pero apesta, no vayan o véanlo desde afuera solamente porque sí es muy bonito). Llegamos algo pasada la 1 pm, así que tuvimos que esperar a la siguiente función, que era a las 4 pm. Mientras esperábamos, nos sentamos frente a El Rosedal (porque estaba cerrado el parque) y por ahí cerca encontramos un tronco en el cual Andrea (mi roommate) y yo nos pusimos a jugar hacer cosas de personas muy maduras y serias.
El outfit es sencillo, ya que quería estar cómoda y aprovechar la temperatura para comenzar a utilizar vestidos y colores más brillantes.
Espero les guste y gracias por visitar el blog
J
A.
I don't want to touch political subjects on the blog, but I think that venezuelan people will understand when I say I didn't feel like posting anything this week; but as everybody has said to me, life goes on and we have to move forward.
These pictures are also from my friend Daniel's visit (I think these are the last ones), we decided to go to the Planetary (which – I'm sorry but it sucks. Don't go there or just see it from the outside because it's very pretty). We got there a little after 1 pm so we had to wait till the 4 pm show. While we waited we sat outside a lovely park called El Rosedal –that was closed, thanks- and Andrea (my roommate) and I found an old log nearby where we played did a lot of mature and grown up things…and stuff.
My outfit was really simple; I just wanted to be comfortable and enjoy the weather, wearing a girly dress and bright colors.
I hope you like it and thanks for visiting
J
x