Este lunes les quiero contar sobre el "Ritual Antidomingo" al que asistí ayer. Se trata de una serie de presentaciones que hacen en La Oreja Negra (local ubicado en Palermo) en las cuales se mezcla teatro, poesía oral, improvisación, videos y música. En sus propias palabras, es un laboratorio fantasma de arte contemporáneo, y mientras se desarrolla el espectáculo, se pueden tomar unas cervezas y disfrutar de las distintas opciones ofrecidas en su menú.
No sé si fue el hecho de que el acto de apertura eran un par de chicos haciendo un cover de Elephant Gun (mi canción favorita de Beirut), o la camisa de Speedy González que tenía puesta el muchacho, pero desde un principio lograron engancharme y me reí bastante (algunos chistes eran muy argentinos, por ende, no tan comprensibles para extranjeros, pero en general fue divertido).
La banda invitada fue la Pequeña Orquesta de Trovadores, quienes se aseguraron mi corazón ya hace un tiempo y a pesar de tocar pocos temas, cumplieron e hicieron bailar a más de uno.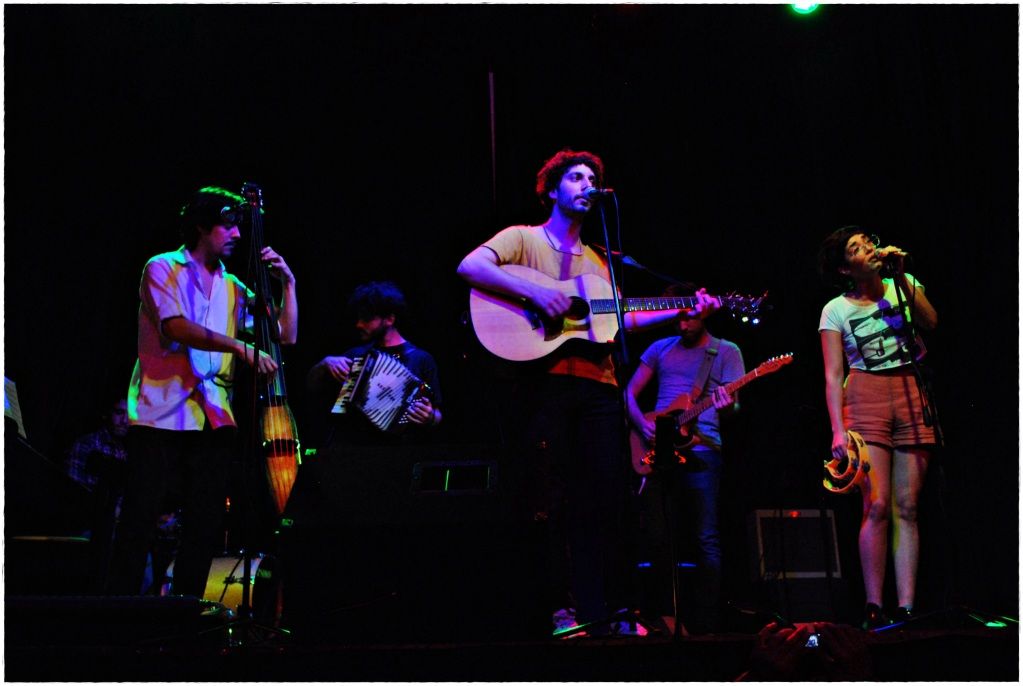 Pequeña Orquesta de Trovadores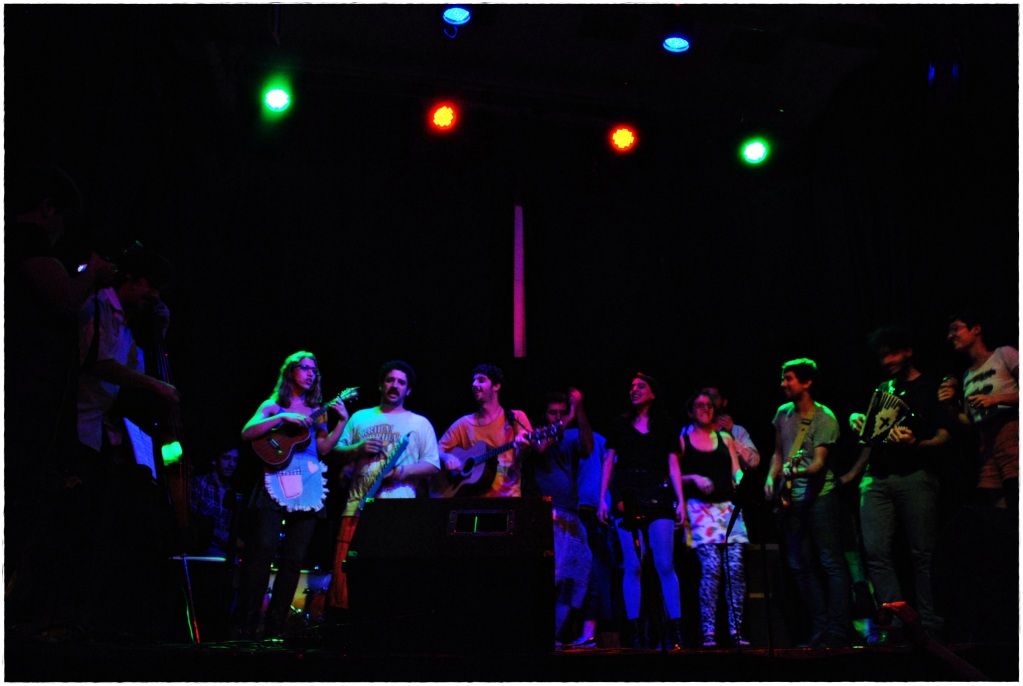 Today I'd like to tell you about a show I went to yesterday. It's a series of presentations and performances held in La Oreja Negra (a place in Palermo, Buenos Aires) that mix theater, poetry, improvisation, videos and music. In their own words, it's a contemporary art phantom lab, and while the show develops you can have a few beers and enjoy the options offered in their menu.
I don't know if it was the fact that the opening act was a cover of Elephant Gun (my favourite song by Beirut) or the Speedy González shirt that one of the boys was wearing, but they caught my attention from the beginning and made me laugh a lot (some of the jokes were a little too local, so they weren't so understandable, but overall it was fun).
The guest band was
Pequeña Orquesta de Trovadores
, who already had my heart on their pocket, and even though they played a few songs they delivered and had more than one on their feet dancing.