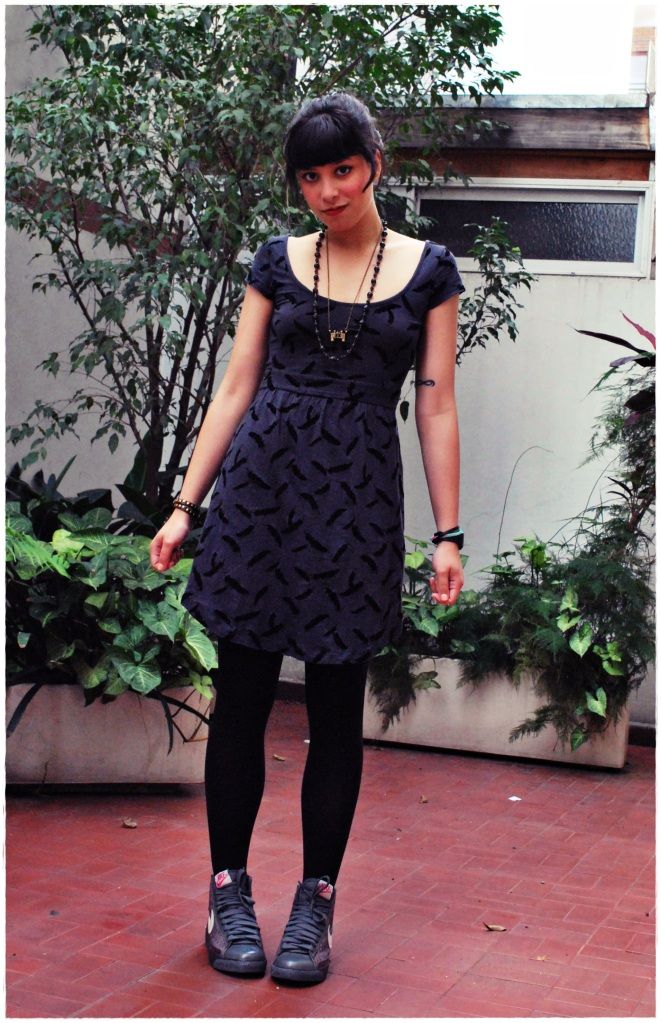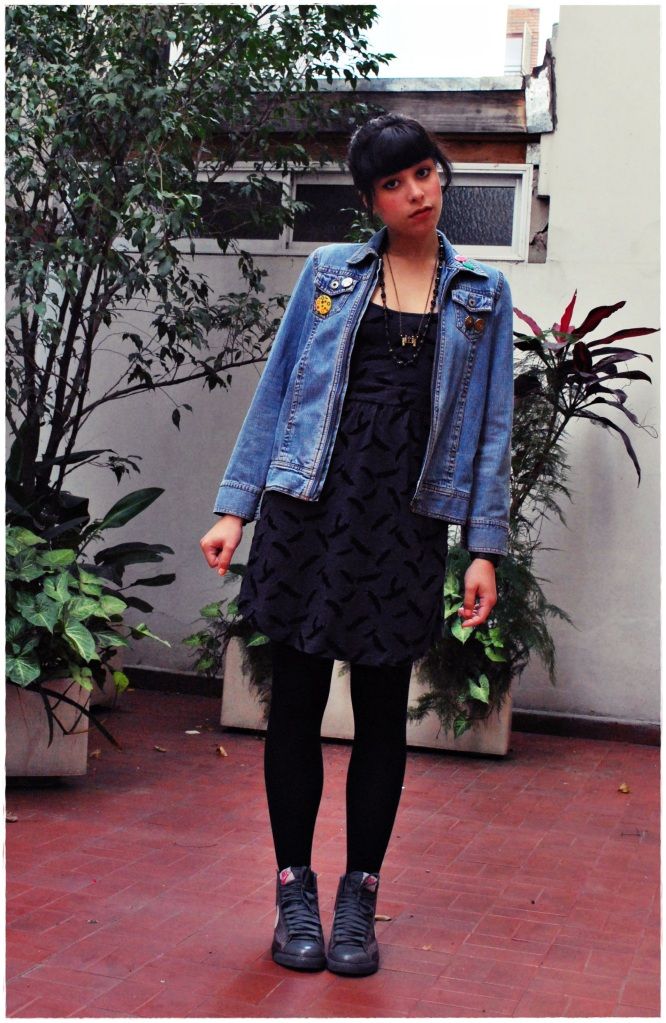 Dress & Tights: Forever 21. / Shoes: Nike./ Jacket: Thrifted.
El día de ayer fue uno de esos donde menos es más – cosa no tan común en mi. Quería comodidad ante todo, pero sin perder la onda. Este vestido es de Forever 21 y me gusta mucho, tiene la espalda bastante abierta con un detalle muy bonito, sin embargo soy muy maniática con las fotos que publico en el blog y las que tomé donde se aprecia la parte trasera no me gustaron, cuando me percaté ya era de noche y estaba echada en el sofá de mi sala editando las demás fotos, así que supongo que las verán en algún otro post en el futuro
J
La chaqueta/campera de jean ya la han visto en entradas anteriores, me encanta combinarla con vestidos y faldas para romper un poco con lo delicado de los mismos y darles un toque más edgy.
Por otra parte, la semana que viene cumplo años (el 23) y casualmente viene una de mis mejores amigas de vacaciones con su novio. Estoy emocionada.
Espero que les guste el post ¡Gracias por visitarme!
Yesterday was one of those days where
less is more
– not so usual in me. I wanted comfort before anything else, but without losing the
cool factor
(whatever, I just made that up haha). The dress is Forever 21 and I love it; it has a really open back with a lovely detail but I'm a little bit of a maniac with the pictures I upload on the blog and I didn't like the ones I took where you can see the back of the dress, by the time I realized that it was really late and I was being a potato couch while editing the other photos. I guess you'll see it in some other post in the future
J
You've seen the jean jacket in previous posts, I love pairing it with dresses or skirts to break a little of the delicacy and girlyness of them, giving them a more edgy look.
In other news, my birthday is next week (the 23rd) and one of my best friends from Caracas is coming with her boyfriend for vacations. I'm excited.
I hope you like this post and thanks for visiting!
x
A.