Dress & Booties: Zara./ Sweater & Tights: No brand./ Hat & bag: Thrifted.
Estas fotos son del día que fui con mi prima al Jardín Japonés de Buenos Aires. Realmente yo tampoco lo había visitado nunca, así que fue una nueva experiencia para las dos. Como no habíamos comido nada, decidimos esperar para almorzar en el restaurante que hay dentro del jardín, ahí nos comimos un sushi que estaba más o menos bueno y nos salió un poco caro (consejo: coman antes de ir para allá o lleven su propia comida). Además, hay que tener en cuenta que la cocina del restaurante tiene unos horarios que, para mí, carecen de sentido, así que no sirven comida a cualquier hora (nosotras llegamos 10 minutos antes de que la cerraran, casi a las 4 pm).
En cuanto al outfit que utilicé, este vestidito lo compré en las rebajas de Zara (un win total). Le coloqué una cintita que había tejido hace tiempo (con el mismo propósito, pero para otro vestido) como cinturón, ya que sino el cuerpo no se ve muy favorecido por la silueta rectangular de la prenda. El resto, pueden verlo en las fotos, al igual que a mi prima y a mi payaseando un rato.
These pictures are from the day that I went to the Japanese Garden in Buenos Aires with my cousin. I'd never been there before either, so it was a new experience for both of us. We hadn't eaten anything during the day, so we decided to wait and have lunch in the restaurant that's inside the garden, there we had some not-so-awesome sushi that was rather expensive (advice: eat before you go there or bring your own food). Besides, the restaurant has these really weird kitchen schedules, where they don't sell food all day – which is really absurd for me -. We got there and we only had 10 minutes to order before the kitchen closed (at 4 pm) and then it re-opened at night.
Regarding the outfit I was using, I got this dress in the clearances at Zara (so much win). I wore it with a braided ribbon that I made a long time ago (for a different dress, but with the same purpose) as a belt, otherwise the rectangular shape of the dress is not that flattering on my body. You can see the rest of the details in the pictures and also my cousin and I making a fool of ourselves.
x
A.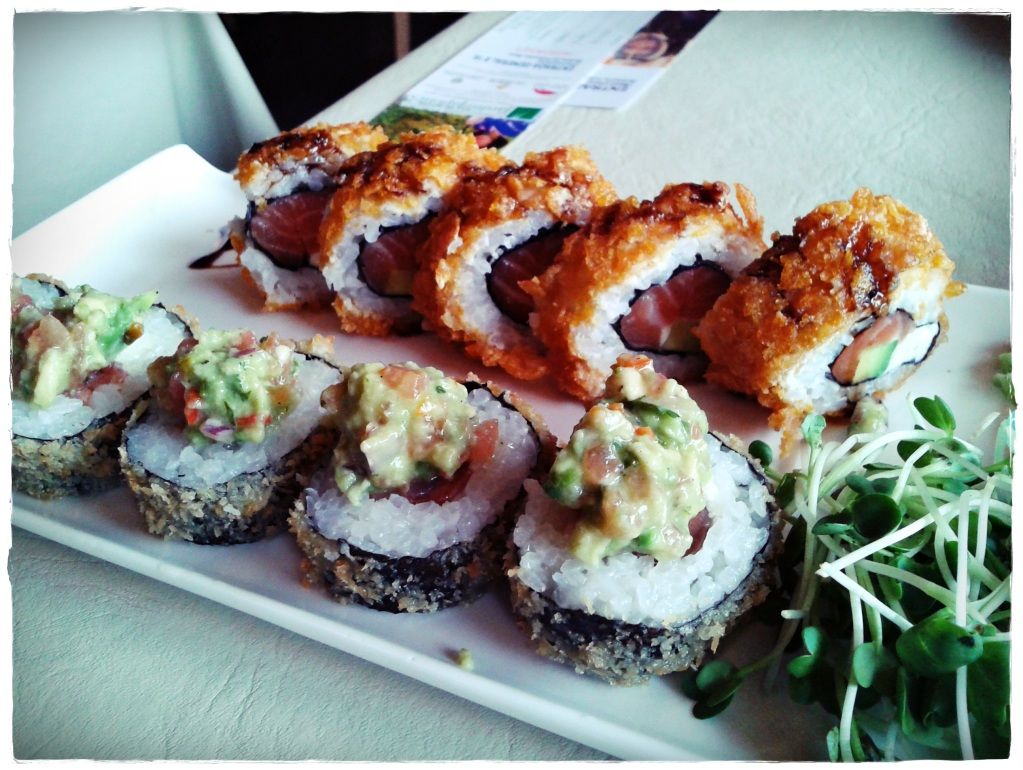 Soy un animé / I'm a freaking anime
Los peces más grandes del universo / World's largest fishes
Mi cara de pez / My fish face