Esta semana ha sido una de esas de poca inspiración, flojera, fiaca…llámenlo como quieran. Peeero, no quiero terminarla únicamente con un post así que les vengo con mi especialidad: hablar random sh*t. Mi mami me mandó algunas cosillas con un amigo que vino de Caracas y entre mis peticiones (algo extrañas, quizás) estaban un par de paquetes de harina pan (para hacer arepas), uno de mis libros favoritos (que aparte de ser genial, tiene una historia bastante significativa para mí) y mi camiseta/remera pintada a mano (Solo1) de Hyoga de Caballeros del Zodiaco, probablemente la prenda menos favorecedora o con sentido que tengo en mi guardarropas, pero sin duda una de las más geniales.
También les comento que vi Batman, mi lado geek está alborotado y centrifugando por todas partes de la emoción. De ahí mi dibujito de esta semana. No quiero spoilearle nada a los que no la han visto, sólo puedo recomendarles que LA VEAN. Y pronto.
This has been one of those weeks of complete and utter lack of inspiration, but I didn't want to let it come to an end without at least another post, therefore I decided to use my best talent for this one: talking random sh*t. My mom sent me some things with a friend from Caracas and among my petitions (a little weird, perhaps) were a couple of bags of harina pan (used to make arepas), one of my favourite books (that besides being superb, has a very meaningful story behind it) and my Knights of Zodiac hand painted shirt, which is probably one of the least fashionable pieces in my wardrobe but also one of the most amazing ones.
I also wanted to tell you that I saw Batman and my geek self is all rattled up and jumping all over the place with excitement, hence, my little drawing. I don't want to spoil anything for anybody, so I won't say a word. But GO and see it. ASAP.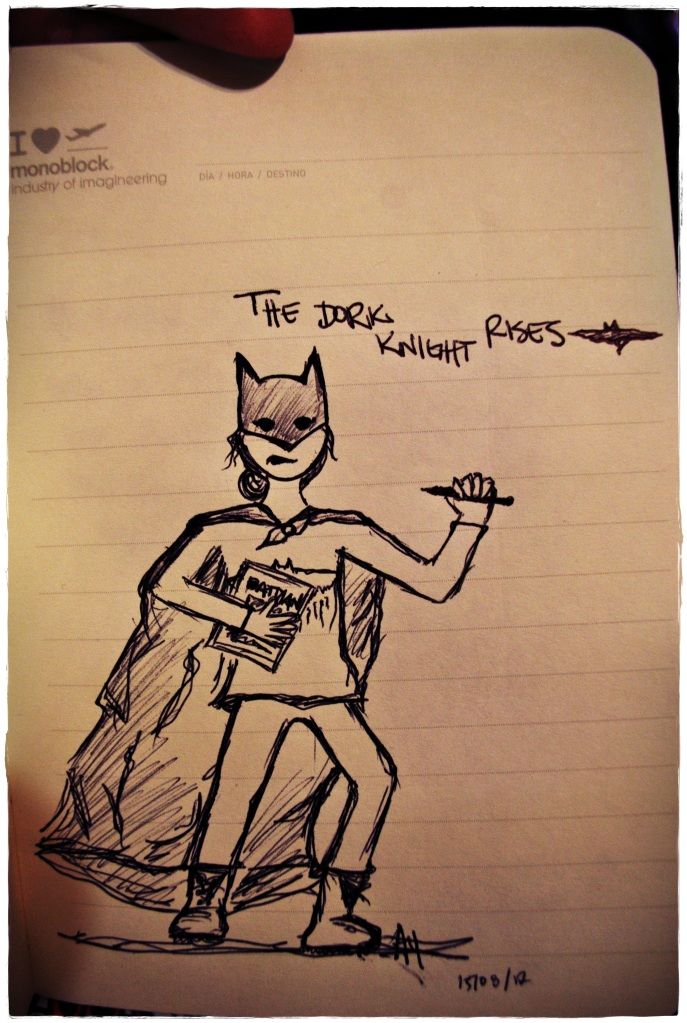 The Dork Knight Rises - starring: me.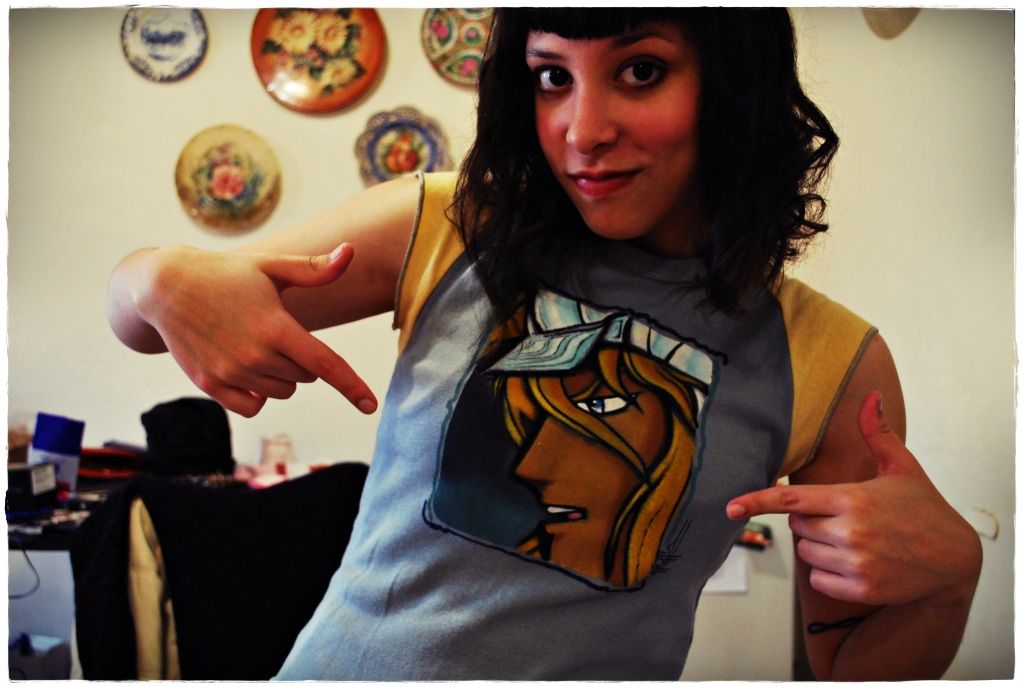 Awesome shirt is awesome.
Cajita que envió mi mami <3 / The box that my mommy sent <3