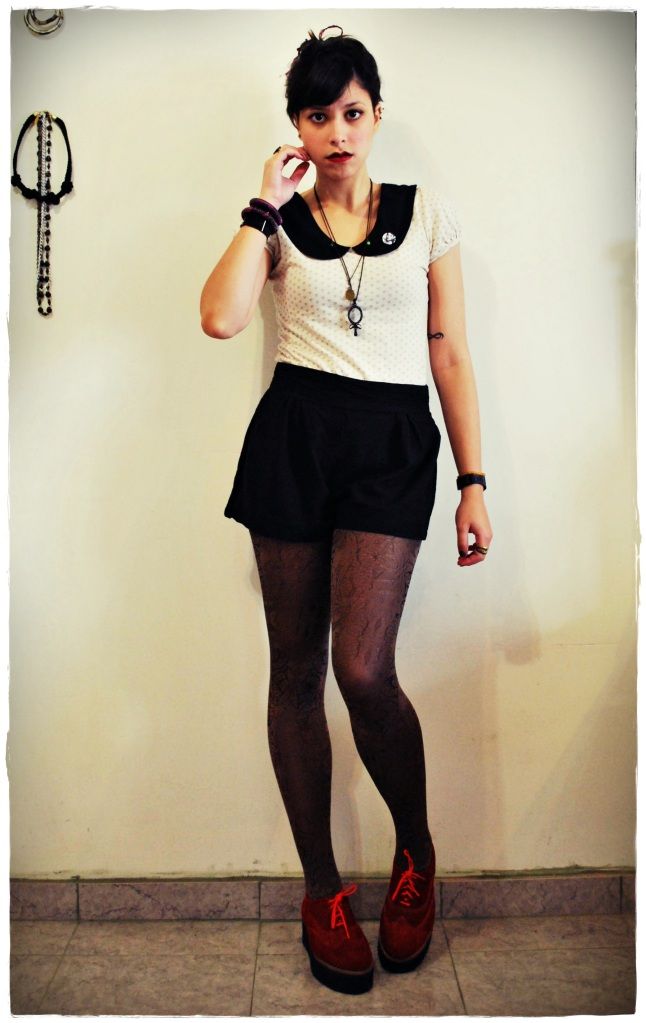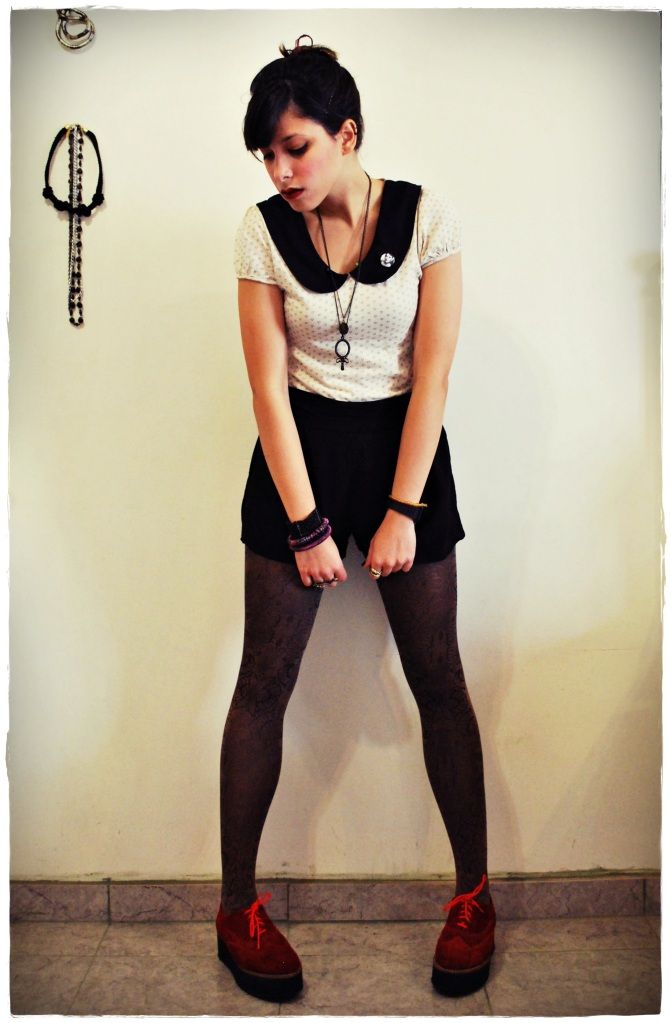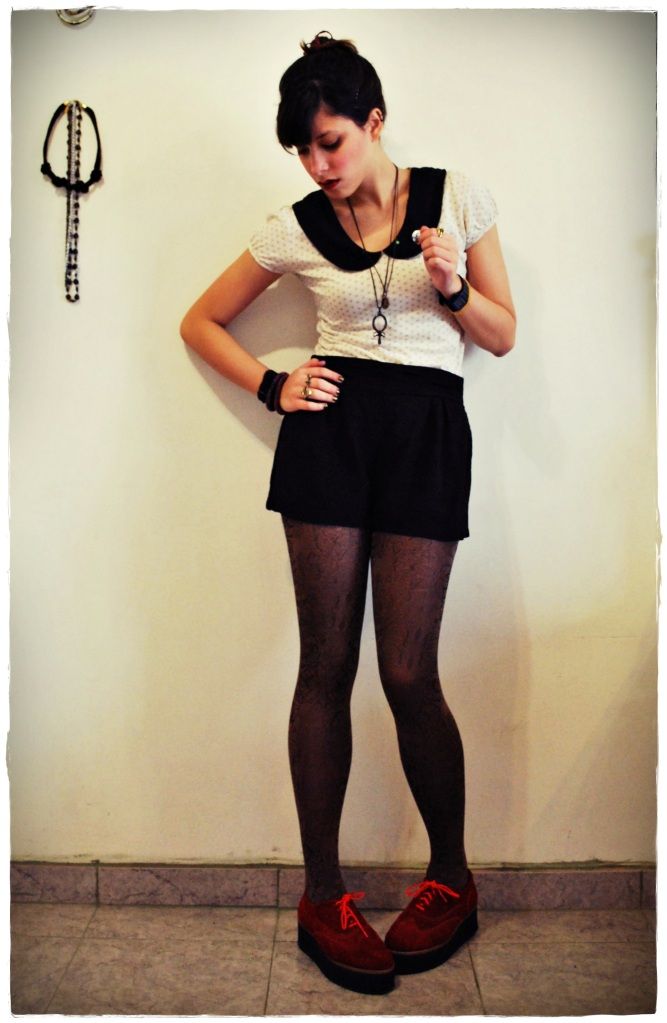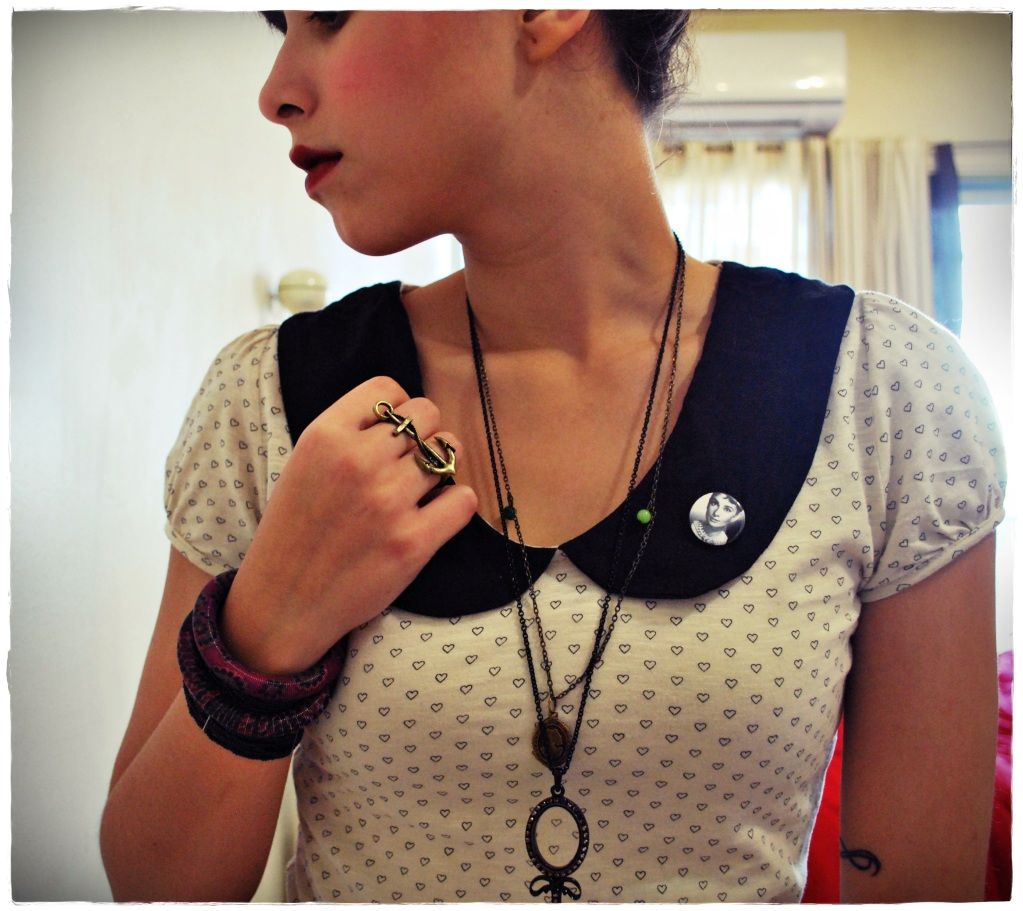 Collar espejo / Mirror Necklace: Forever 21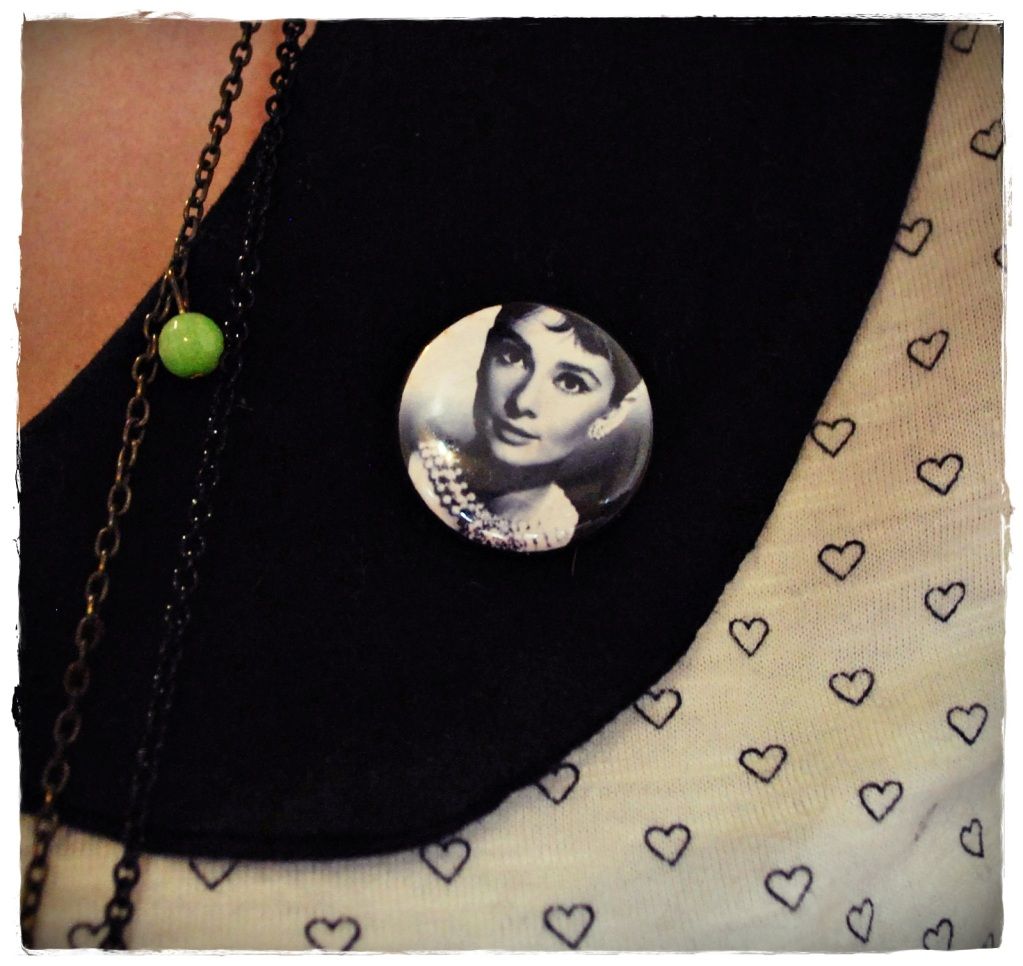 Audrey <3 by Objetitosincultos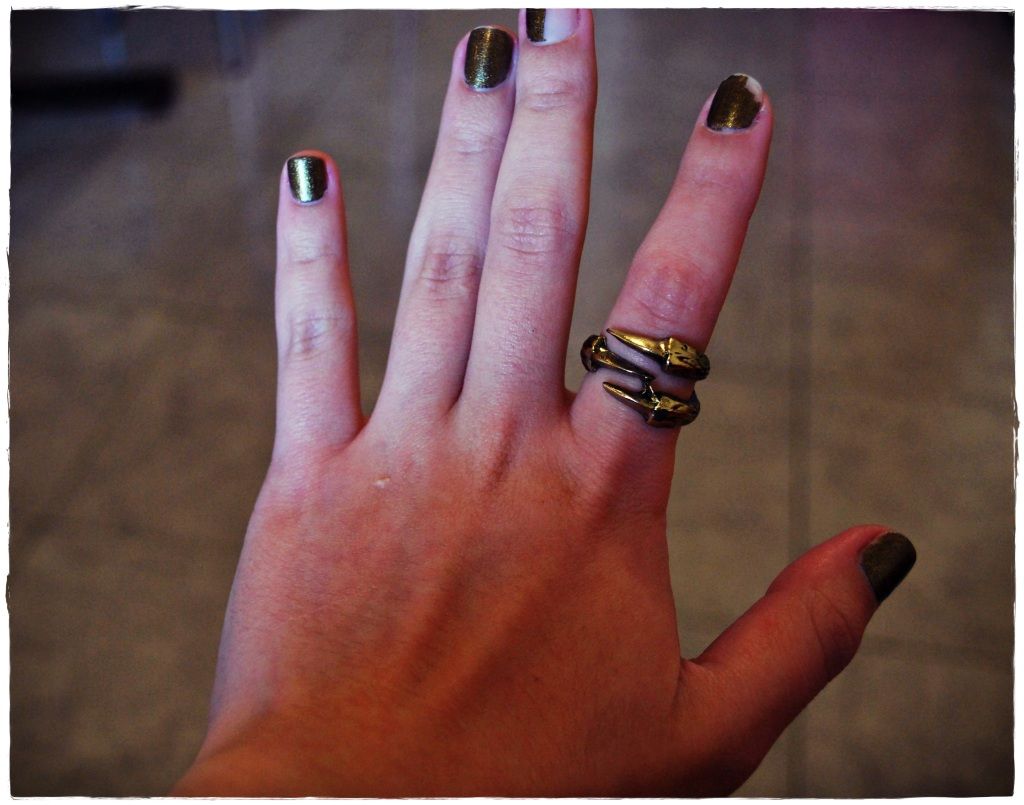 Aquí

es donde se imaginan que mis uñas están perfectas, si? :) / You just pretend my nails aren't all chipped, k? :)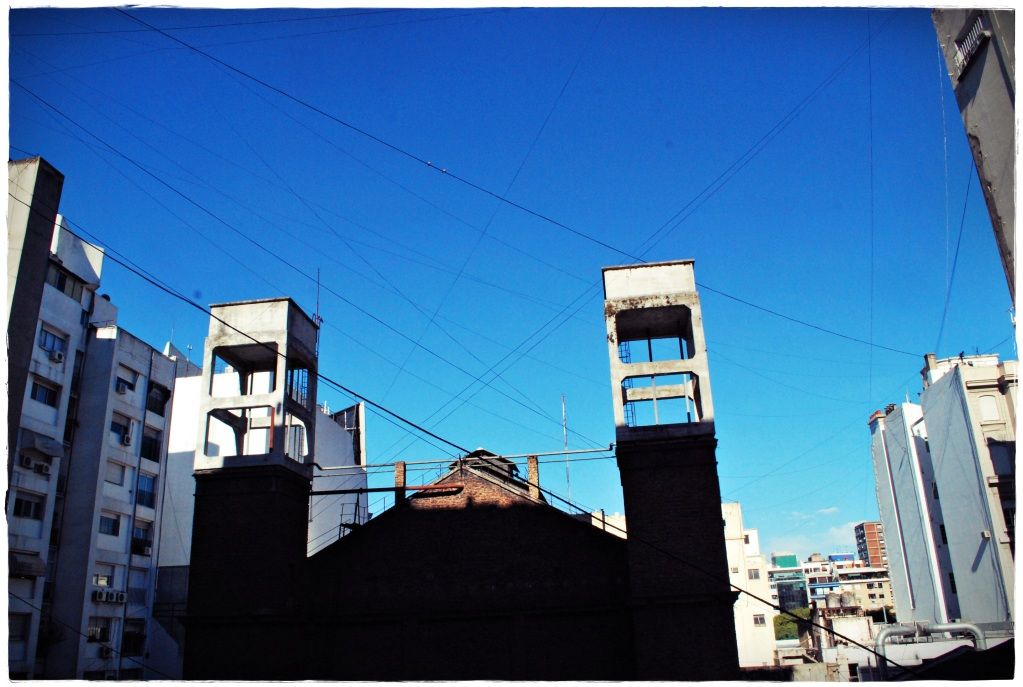 El día estaba hermoso / It was such a pretty pretty day
Es muy Kanye West de mi parte utilizar lentes de sol dentro de la casa, pero bueeeh / I know it's very Kanye West of me to wear shades inside the house but...oh well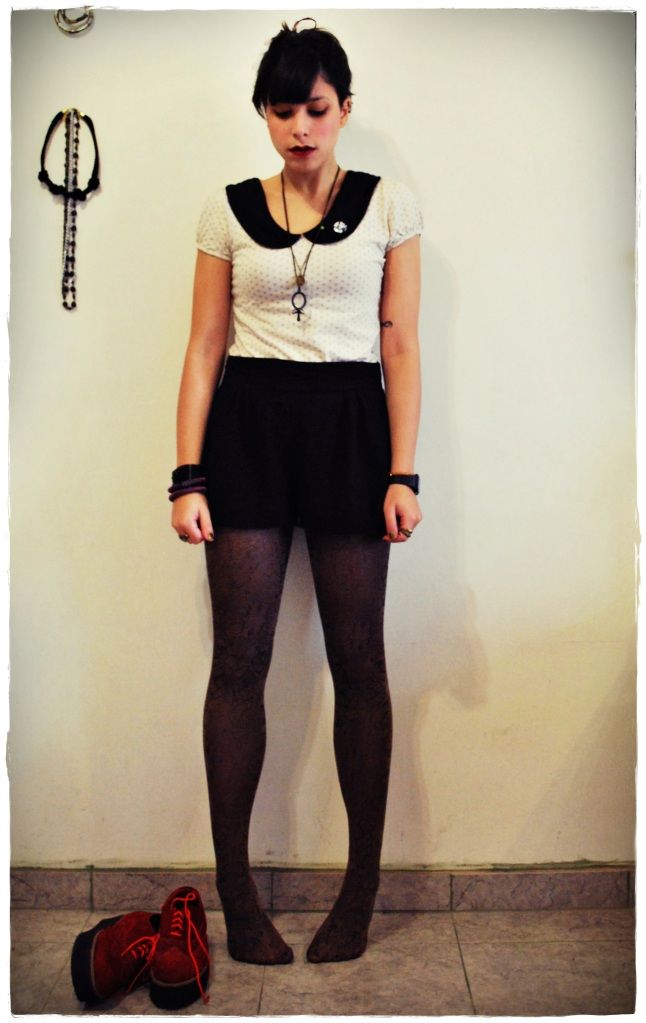 Shirt: Zara./ Shorts: Forever 21./ Tights: No brand./ Shoes: Chaussemod./ Rings: Un paseo por las Nubes.
Estos días he estado aprovechando el hecho de que el invierno ha resultado ser hermoso y benévolo hasta ahora (tocando madera para que siga así). Esta camisa con el cuello Peter Pan es de Zara y me encanta porque tiene un estampado de pequeños corazones que la hace ver muy delicada (además, tiendo a obsesionarme muy fácilmente con las cosas y en una época mi obsesión fueron los collars o cuellos con este estilo – y creo que siguen siéndolo -). El short "de jazz" – como lo describían en la pagina – es de Forever 21 y es un buen básico para combinar con cualquier top (siempre tomo en cuenta esos detalles a la hora de comprar ropa). Las medias, es una lástima que no se aprecie bien (lo intenté con fotos, pero es imposible), pero son hermosísimas. Las compré en mi viaje a Praga en 2009 en una tienda mínima en la que vendían exclusivamente medias. Tienen un entramado floral y un color muy particular, entre cobrizo y dorado.
Es un outfit sencillo, por esto agregué unos cuantos accesorios, los labios en color vino y los zapatos en rojo oscuro para dar toques interesantes de color. Además el color de los labios endurece bastante el look, quitándole bastante el aspecto de "niña buena".
Por último, les tengo un dato nulo-curioso (bueno, a mi me dio risa): estas fotos las tomé escuchando Aqua ¿recuerdan cuando eran lo más cool del planeta?
I've been really seizing the fact that over the last few days the winter has turned out to be lovely and benevolent (knocking on wood for it to stay that way). The Peter Pan collared shirt is from Zara and I love it because it has tiny hearts printed all over it and I think it makes it look so delicate (besides, I tend to get obsessed with things very easily and at one point collars became one of my obsessions – and I think they still are -). The "Jazz Shorts" (as they referred to them on the website) are from Forever 21 and they're a great basic to pair with any top (I always take this details into consideration when buying clothes). The stockings are from a tiny store I visited in Prague in 2009 that sold exclusively tights and socks. It's such a shame that the detail can't be appreciated in the pictures (I tried but I swear it's impossible) but they have a flowered pattern and such a distinctive color in-between golden and a cooperish hue.
This outfit can be very plain, so I added a bunch of accessories, the burgundy lips and the dark red shoes to make it stand out. Plus, the dark colored lips harden up the look and make it look less "goodie goodie".
Finally, I have a fun fact for you (it's kind of silly but it made me laugh): I took these photos while listening to
Aqua
. Do you remember when they were like
THE
coolest thing on earth?