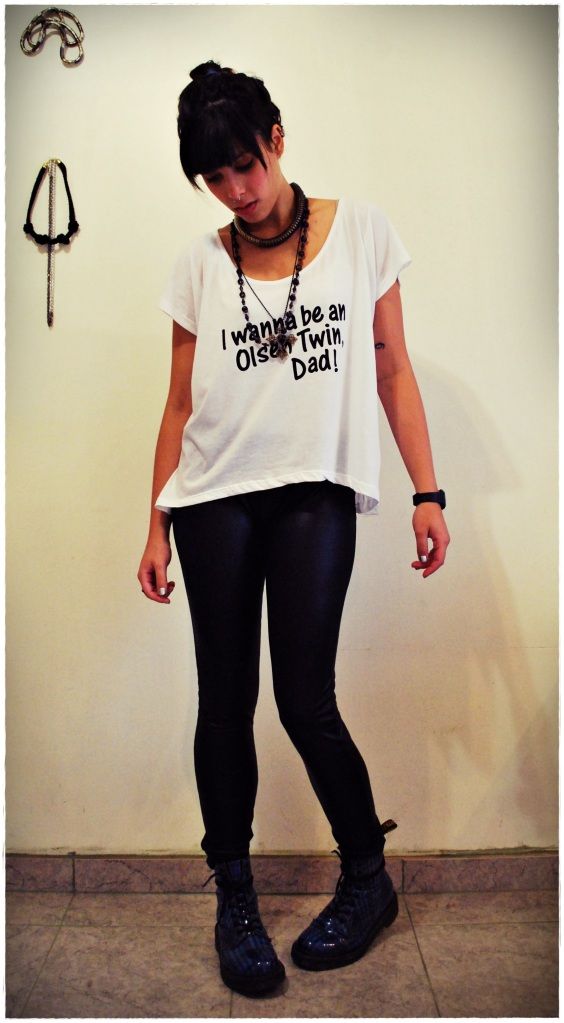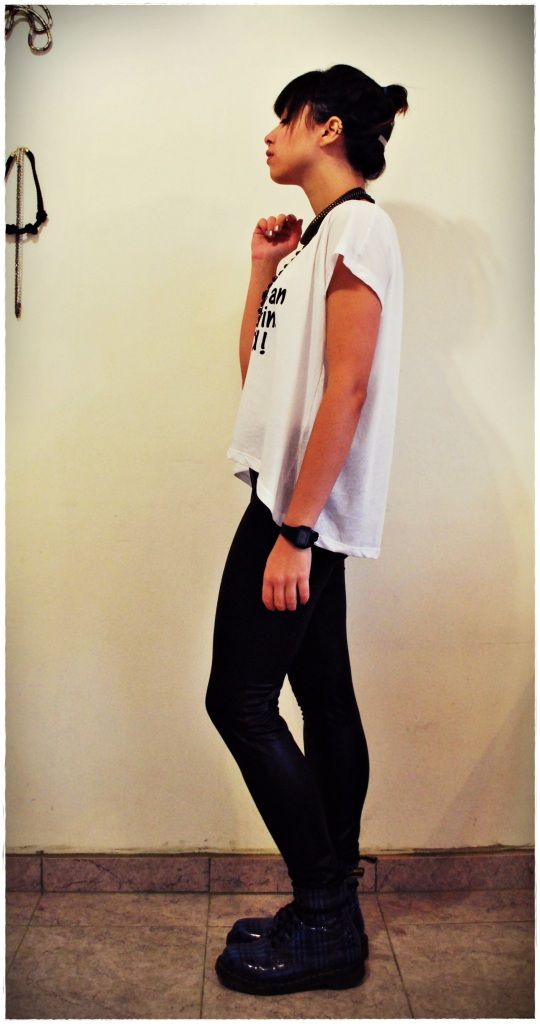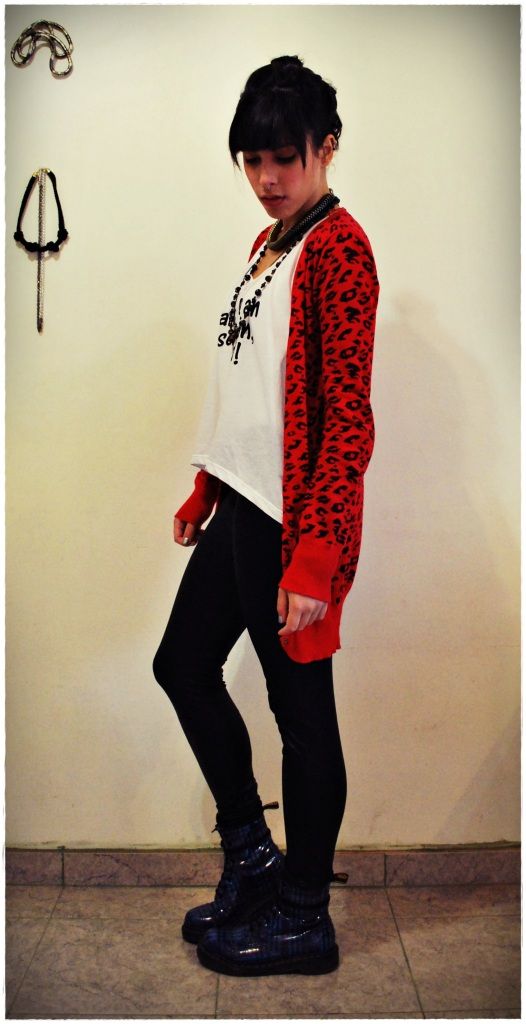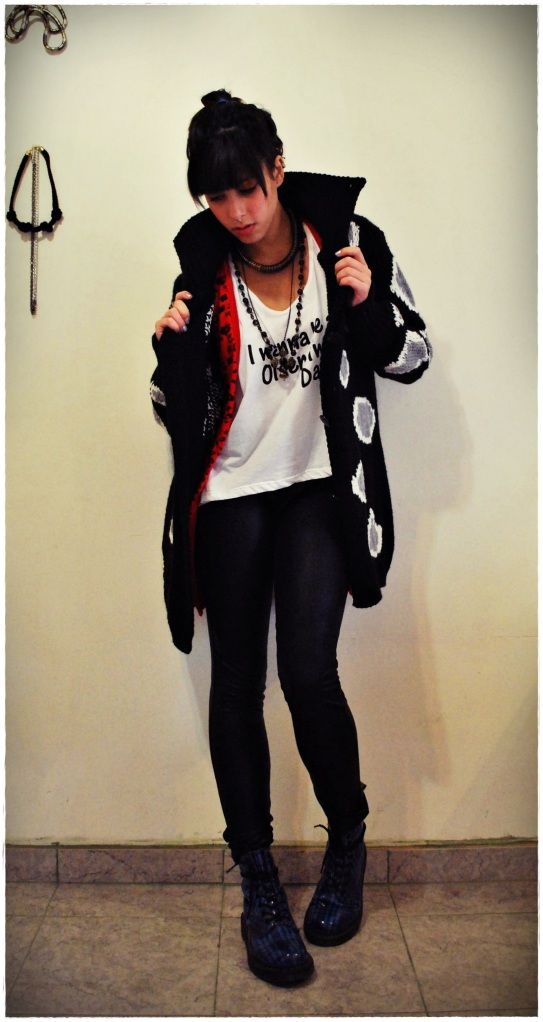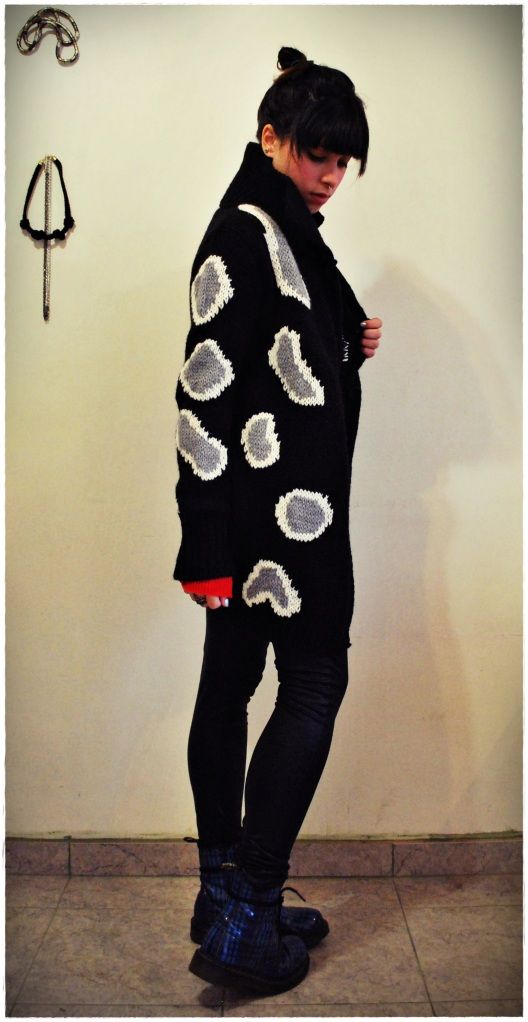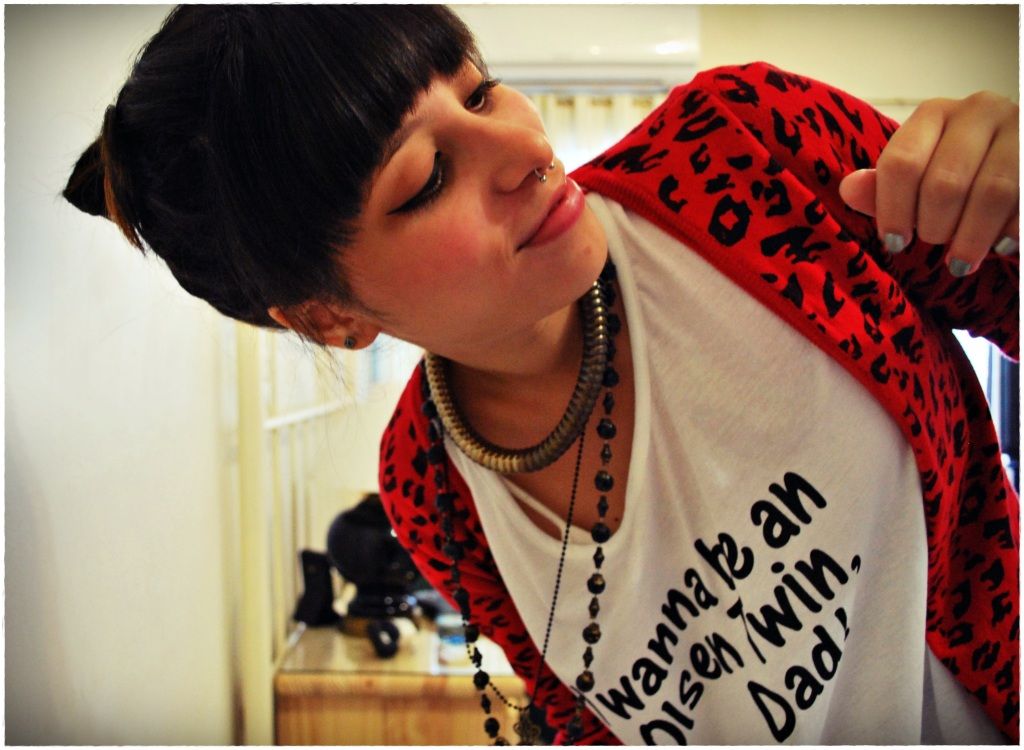 Goofing around
Shirt: Hey McFly./ Leggings: Bershka./ Sweater: Zara./ Chunky Sweater: Dorothea./ Necklaces: Thrifted & DIY./ Boots: Dr. Martens.
Esta semana ha habido una especie de ola polar maligna, así que he recurrido nuevamente a mis amigas las capas para no quedar congelada en alguna acera de Baires.
Todo el outfit lo armé alrededor de la camiseta/remera súper cool que compré en Hey McFly. Me encantó porque cuando era pequeña Full House (o Tres x Tres) era de mis programas favoritos de TV y hasta el sol de hoy me parece que las gemelas Olsen son una gran inspiración para todos los que crecimos viéndolas (así que sí, quisiera ser una de ellas jajaja!). Los leggings los compré en Bershka en el año 2009 porque eran parte de un disfraz que me hice de Lady Gaga, cuando los compré pensé que no los iba usar mas nunca, por suerte se pusieron de moda y he podido seguir usándolos por un tiempo prolongado. Lo que hice fue colocarme unas medias panty debajo para generar un poco más de calor. El sweater rojo de leopardo es de Zara y me encantó como parte de este look medio rockero. El abrigo/sweater negro de leopardo es de Dorothea, una tienda argentina que tiene ropa muy linda.
Y bueno, deben pensar que no tengo más zapatos, pero para caminar por estas calles y con este clima las Dr. Martens son lo mejor del universo (además, son muy geniales y las amo a morir).
There has been a weird polar wave this week and it's been super cold, so I turned to my friends: layers to help protect me from freezing in some sidewalk in Buenos Aires.
I built the entire outfit around the amazing shirt I got at Hey McFly. I loved it because when I was a little girl Full House was one of my favorite TV shows and up until now the Olsen twins have been an awesome inspiration to me (so yeah, I'd like to be one of them haha!). I got the leggings in Bershka in 2009 for a Lady Gaga costume that I made and I thought I'd never get to wear them again, but luckily they became really trendy and I have been able to wear them throughout the years. I added some tights under them so I wouldn't get so cold. The red leopard sweater is from Zara and I liked it as a complement to this rocker look. The chunky black leopard sweater is from Dorothea, an Argentinean store that has really nice stuff.
And well, you must think that I don't have any more shoes, but to walk on these streets and with this weather, my Dr. Martens are the BEST shoes there are (plus they're pretty rad and I love them to death).
x
A.