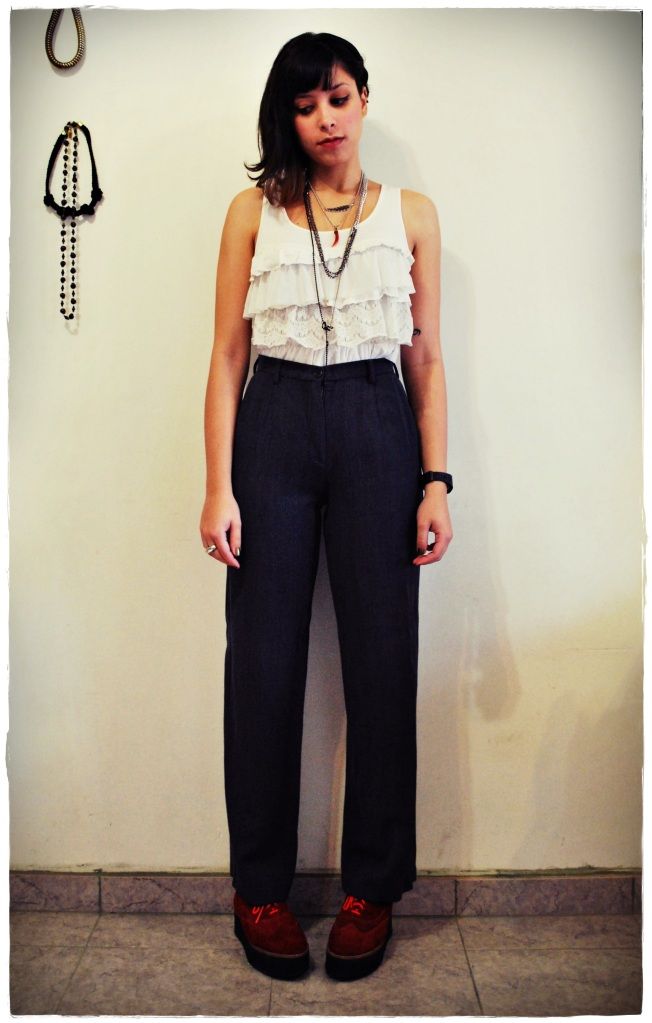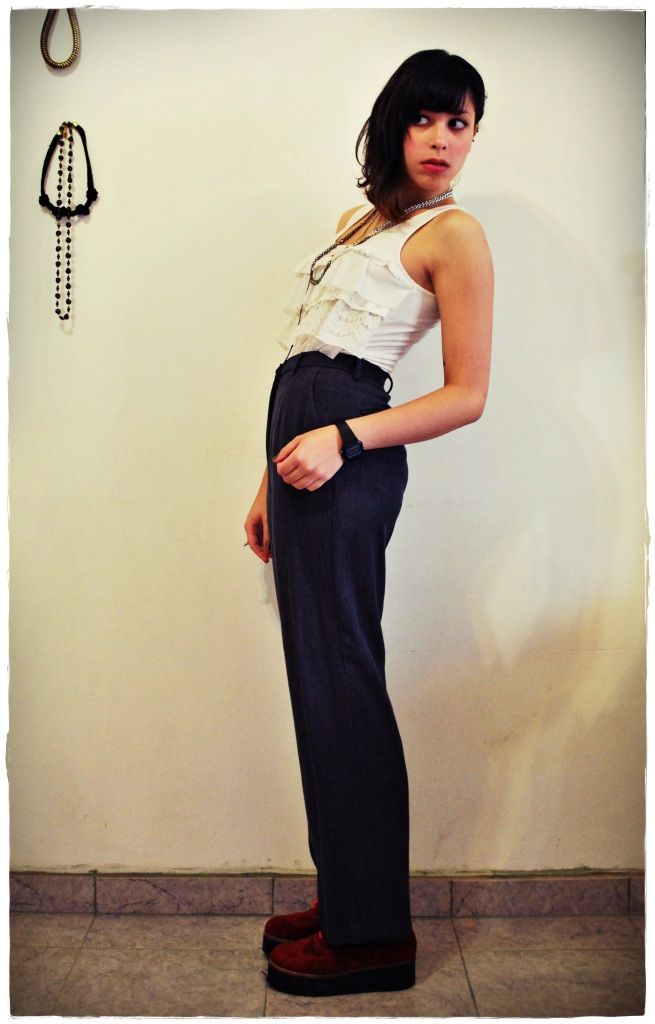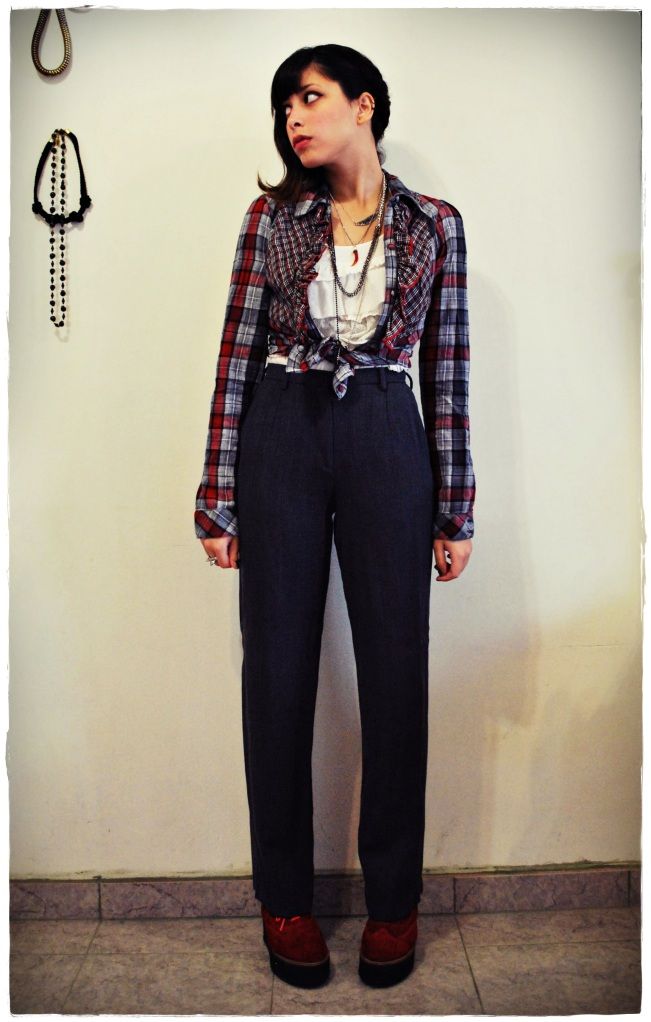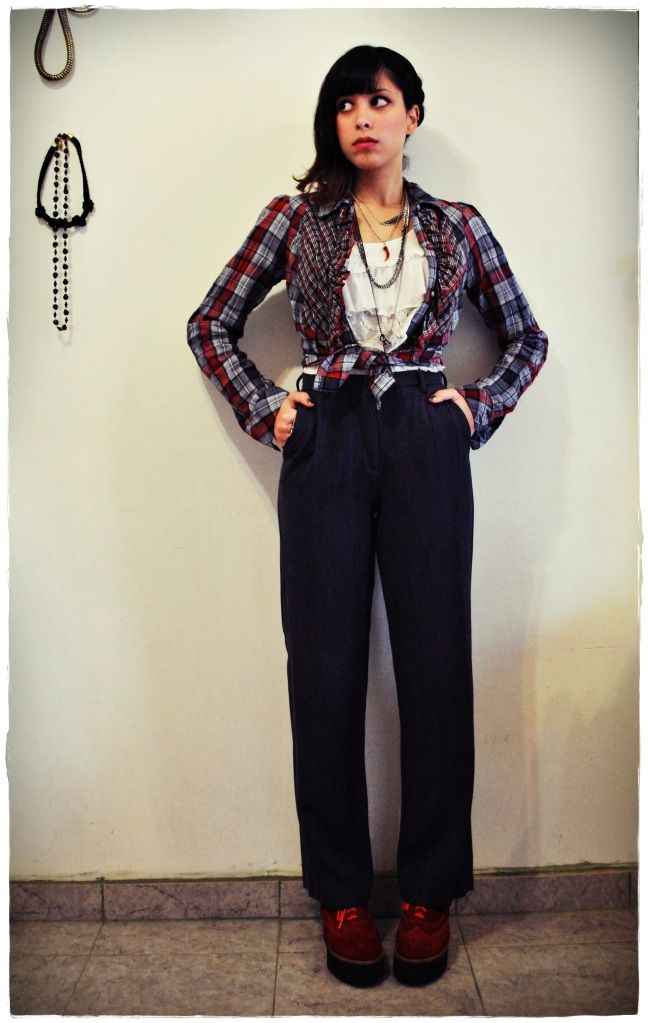 Pants: (Thrifted) Cacharel./ Shirt: Forever 21./ Plaid Shirt: Zara./ Necklaces: DIY & F21./ Shoes: Chaussemod.
Este look es absolutamente distinto del tipo de ropa/estilo que suelo utilizar, pero la idea es probar siempre combinaciones nuevas y atreverse a vestir cosas diferentes. Este pantalón Cacharel es uno de mis hallazgos de tiendas de segunda mano y me costó tan solo 15 pesos (una ganga), además sorprendentemente me queda casi como si hubiese sido hecho a mi medida (a veces es difícil conseguir un pantalón nuevo que nos quede bien, imaginen uno usado). La camisa/remera es de Forever 21 y es de mis básicos favoritos porque es súper versátil. La camisa a cuadros es de Zara.
Toda esta moda de los creepers me hizo recordar esto, me ENCANTA The Lonely Island: The Creep.
This look is absolutely different from the kind of clothes/style I usually wear, however I think the idea is to always try new combinations and dare to get out of your comfort zone. These Cacharel pants are one of my thrift store findings and they costed about $4 (an awesome bargain), besides they fit me almost like a glove (which is usually rather hard with pants in general, even with new pants bought in your size at any store). The ruffled shirt is from Forever 21 and it's one of my favorite basics because of its versatility. After putting this "base" together I tried a couple of different ways to combine it, both the vest and the plaid shirt are from Zara.
This whole
creepers
trend reminded me of this, I LOVE
The Lonely Island
:
The Creep
.
x
A.