Live in Buenos Aires: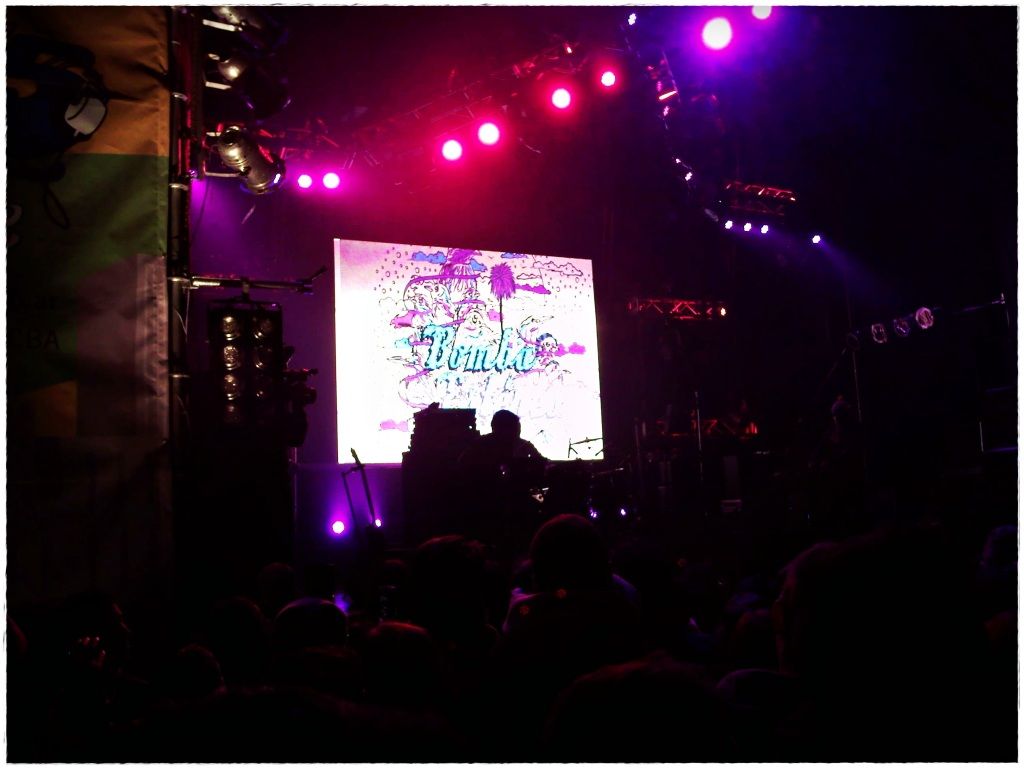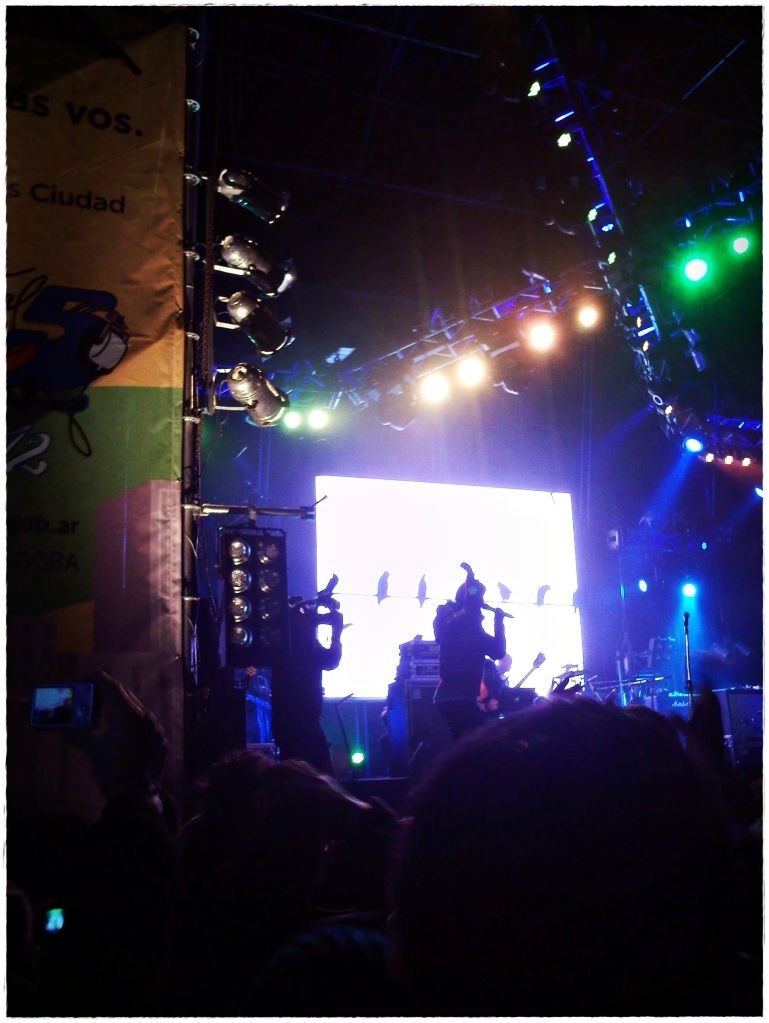 Liliana y los pajaritos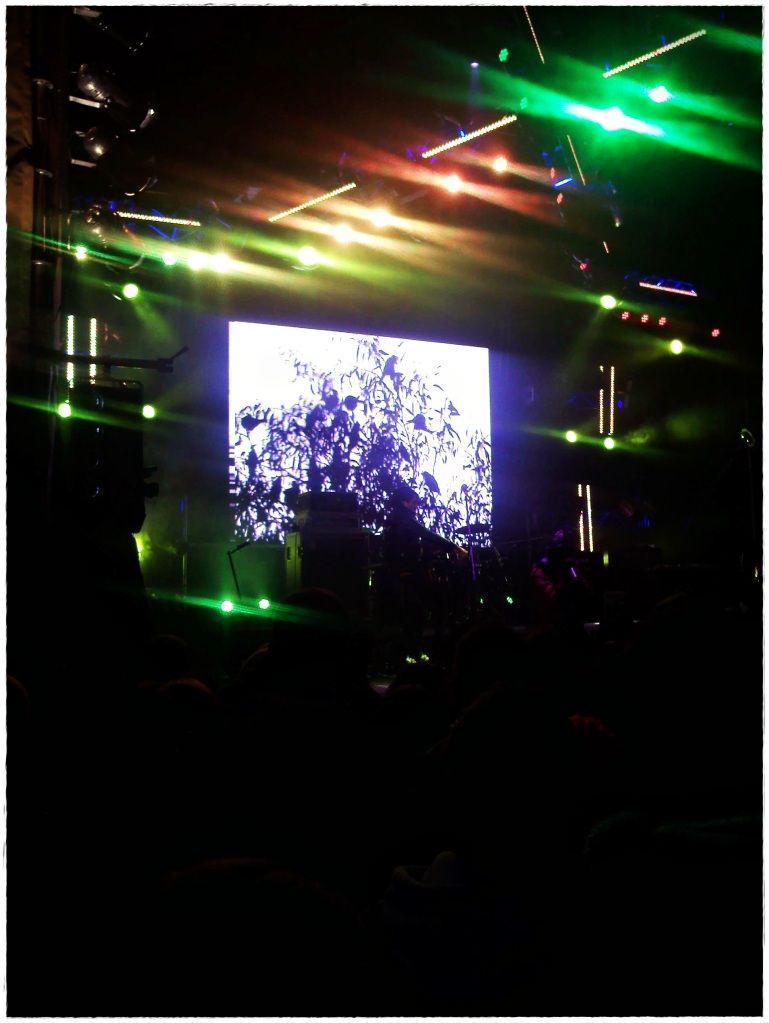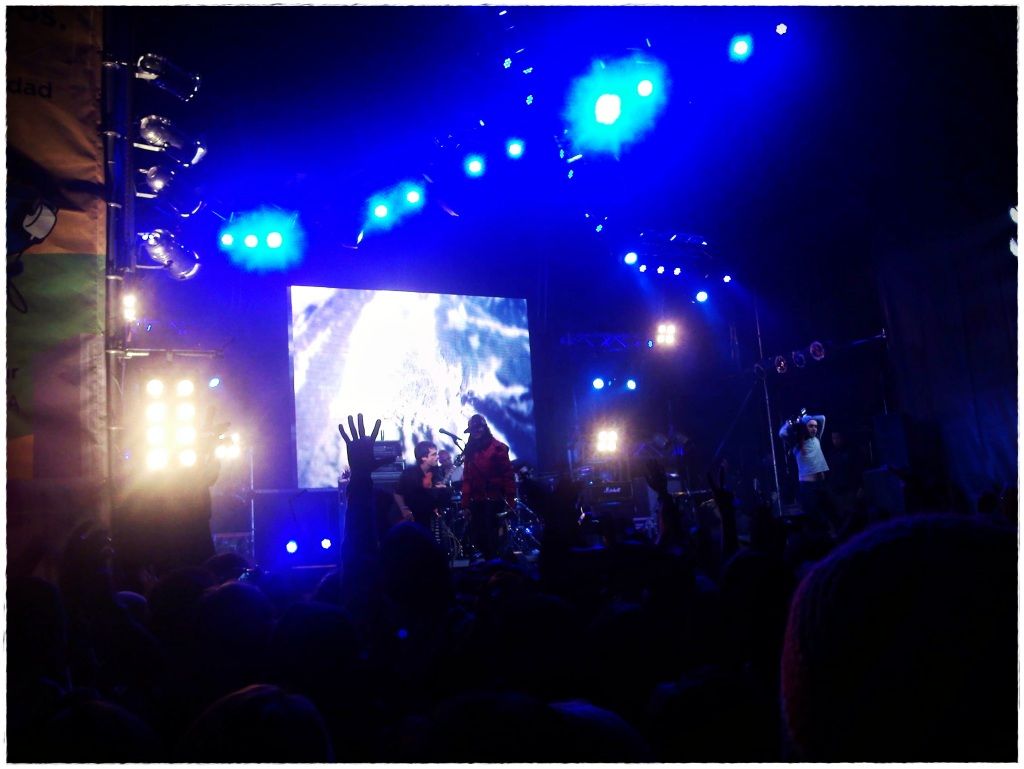 Cuando sea grande quiero ser como Lisaumet
La semana pasada tuve la oportunidad de ver en vivo (y gratis – hell yeah! -) al grupo colombiano Bomba Estéreo en el Festival Ciudad Emergente, llevado a cabo en el Centro Cultural Recoleta – Buenos Aires. Este grupo fusiona la música electrónica, el rock, el reggae y el rap con aires de la región Caribe de su país, como la cumbia y la champeta. En vivo arman TREMENDA fiesta, haciendo modificaciones de sus canciones para hacerlas todavía más bailables y además, el show tenía unas visuales geniales. No llevé mi cámara porque el plan era bailar (¡y cómo bailamos!) y pasarla bien y he descubierto con el tiempo que si llevas cámara a conciertos lo que estás es pendiente de tomar fotos y no disfrutas tanto el espectáculo, así que las pocas fotos que tomé fueron cortesía de la camarita de mi celular (que por suerte saca lindas fotos – pero no tiene zoom -).
Así que esta semana la empezamos con todas las pilas. Disfruten y bailen solos en sus casas, que eso hace bien.
Last week I had the opportunity to see live (and free! – Hell yeah! -) the Colombian band Bomba Estéreo. They were playing in the Festival Ciudad Emergente, held in the Cultural Center of Recoleta – Buenos Aires. This group fusions electronic music with rock, reggae, rap and more autoctonal sounds from the Caribbean such as cumbia and champeta. And their live show is a HUGE party. They modify some of their songs to make them more danceable plus, they had some sick visuals. Just great. I didn't bring my camera with me because I've learned with time that if you take your camera to concerts all you are going to want is to take photos all the time and you won't really enjoy the show, so the few pictures that I took were from my cell phone's camera (that luckily takes nice shots – but has no zoom -). It was an awesome show and I danced my ass off.
So we're starting this week with lots of energy. Enjoy and dance alone in your houses, it's good for you.
Happy week!
x
A.