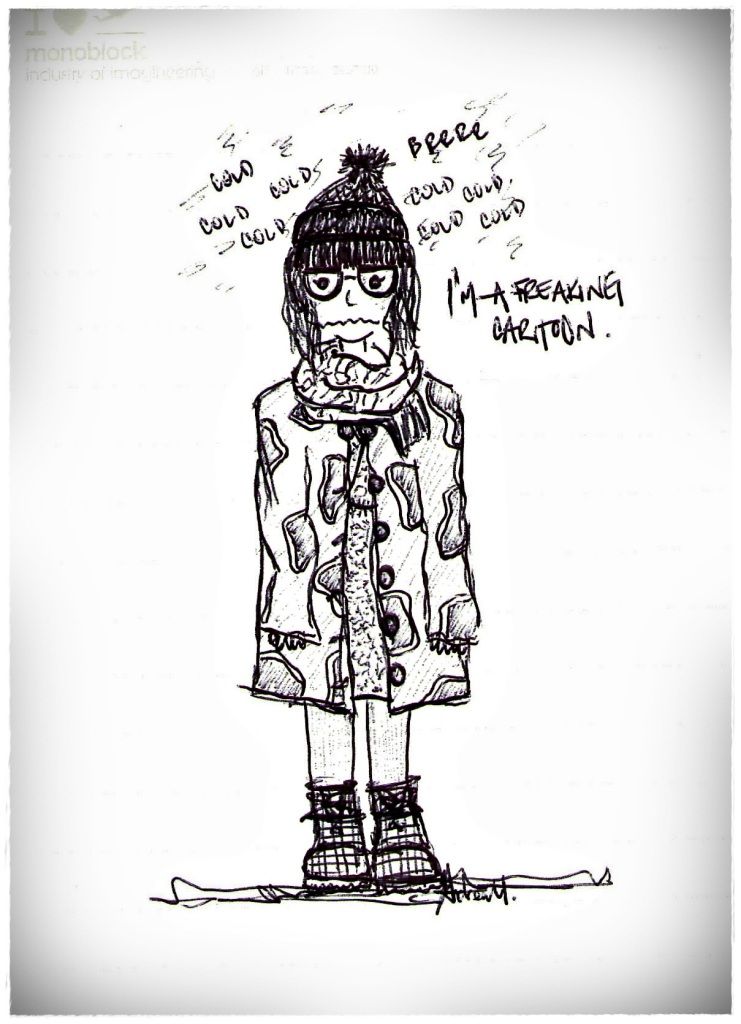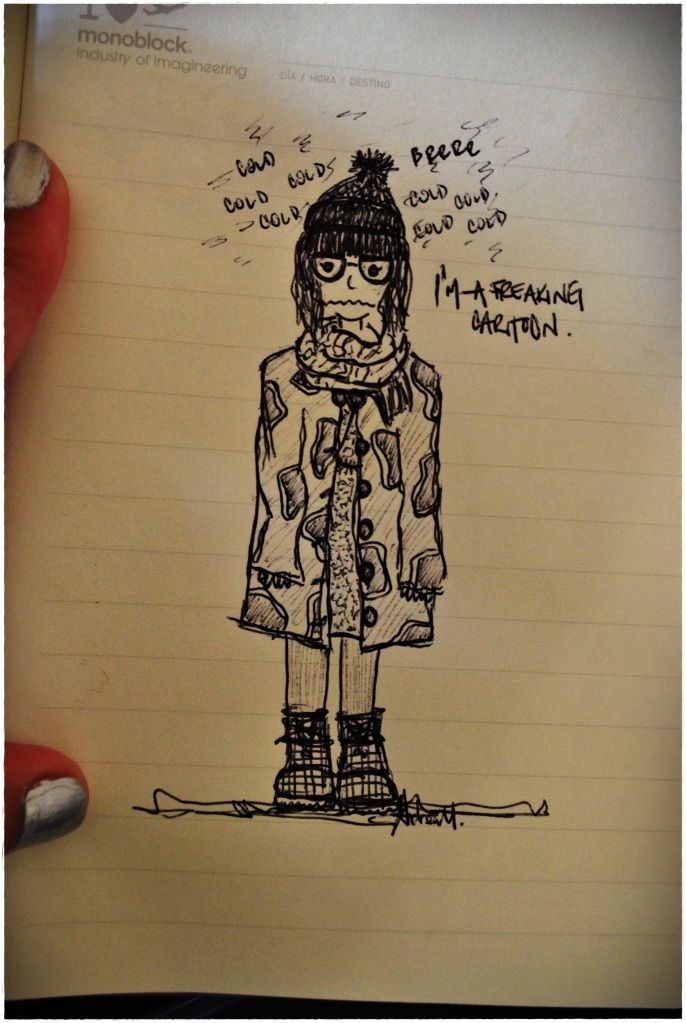 The sketch in my notebook
Silly me :)
Y bueno, probablemente no lo sabían (y a que no se lo imaginaban) pero soy súper geek y entre otro de mis hobbies está dibujar tonterías. Ayer saliendo de la facultad, mis compañeros del postgrado se rieron mucho porque decían que parecía una caricatura (cosa que mucha gente me ha dicho a lo largo de mi vida, pero que aparentemente la ropa de frío incrementa a la enésima potencia – y a mí me parece graciosísimo -). Así que hice este dibujín hoy. Soy yo. Versión caricatura. Y muerta del frío
J
PS. Quizás postee otros de mis dibujos en el futuro.
Well, you probably did not know this (and I bet you didn't see it coming) but I am such a geek and another one of my hobbies is to draw silly things. Yesterday, after classes my classmates from the masters degree laughed a lot because they said that I looked like a cartoon (and a lot of other people have said that to me during my life, which I find hilarious). Apparently that condition is powered by my winter clothes, so I made this little drawing today. It's me. Cartoon version. Freezing to death
J
PS. I might post some more of my drawings in the future.
x
A.