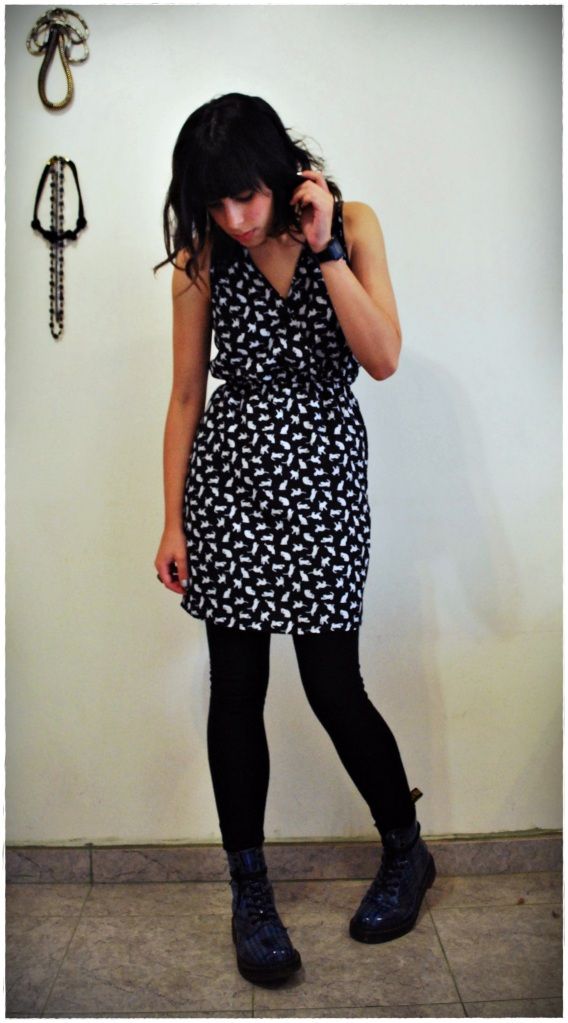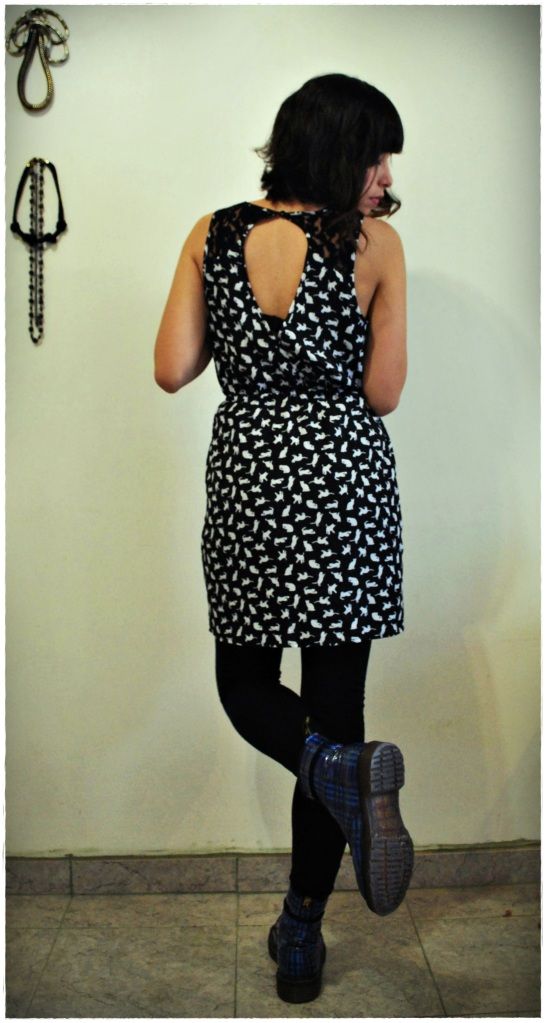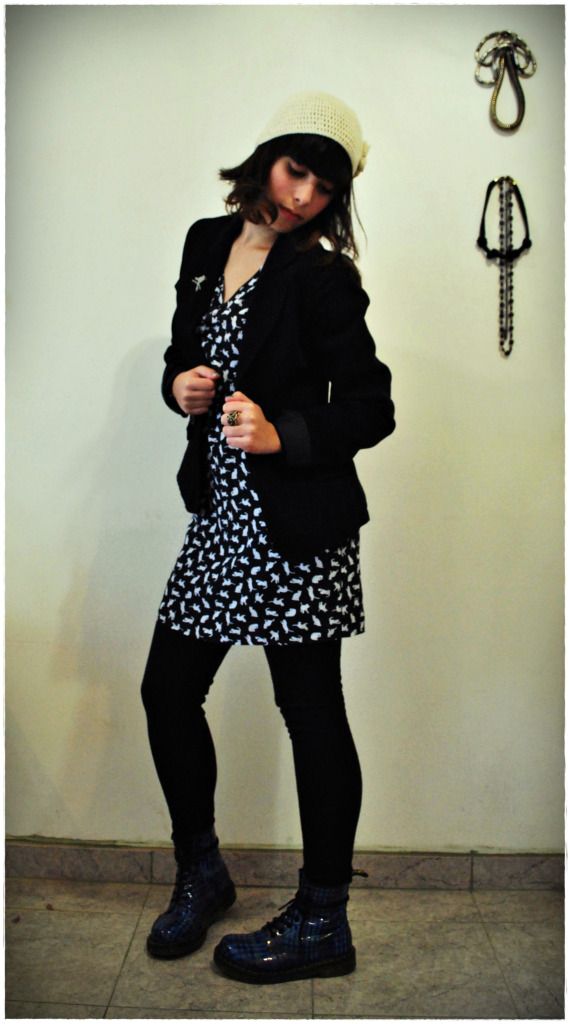 Kitty Print <3
Dress: Forever 21./ Boots: Dr. Martens./ Cardigan: Zara./ Blazer: No brand./ Beanie: Forever21./ Leggings: No brand.
La buena noticia es que la gripe me ha dejado un poco tranquila y ya no estoy tan enferma. La mala, que el frío esta poniéndose duro y siendo esta mi primera temporada de Otoño/Invierno (soy de Venezuela y allá no hay estaciones térmicas – sólo lluvia y sequía -) tengo que arreglármelas para no pasar frío con la poca ropa "invernal" que tengo e igual tratar de verme bien.
Para el día de hoy elegí este vestido que compré en Forever 21 que tiene una estampa de gatitos demasiado adorable para ser verdad. El corte retro del vestido es un poco raro y no es increíblemente favorecedor, así que tuve que soltarle un poco el forro que trae. Igual he aprendido a quererlo porque es muy lindo (y como señora loca de los gatos que se respeta, tenía que tenerlo para mí). Así que aplicando las sabias palabras de Tim Gunn... I'm making it work.
Lo combiné con calzas térmicas negras, un cárdigan básico negro de Zara y un blazer negro también (marca ACME, porque lo compré en Graffiti o el Tijerazo hace mucho y ya ni me acuerdo). El gorrito es de Forever 21 y ha sido de gran ayuda a la hora de combatir ventiscas indeseadas que te despeinan y te dejan como una loca. Por último, las Doc Martens que nunca me fallan y un abrigo (que no coloqué en las fotos porque le quita un poco la gracia a la cosa).
A.
I have some good news and bad news. The good one is that today I'm actually feeling a lot better. The bad one is that the weather is starting to get colder and this is my first Autumn/Winter season (I'm from Venezuela and we don't have seasons there. It's a tropical country) so I'm trying to stay warm and stylish at the same time without dying in the process (I don't have many wintery clothes).
Today I decided to wear this dress that I got at Forever 21. It has a looovely kitty print and I'm a little obsessed with cats, so in spite of its weird retro silhouette - that is not exactly the most flattering one - I had to have it (plus, I'm a respectable crazy cat lady). Quoting Tim Gunn, I'm making it work.
I paired it with thermal leggings, a simple black cardigan from Zara and a black blazer (that I got at a store at Venezuela, I'm just not exactly sure which one, so we'll say that the brand is ACME –as in the Looney Toons-). The beanie is from Forever 21 and it's great for windy days, so your hair doesn't get THAT messed up and you don't look crazy. Last but not least, my very faithful Doc Martens that never let me down and a coat (that I didn't photograph because it covered the whole thing).
x
A.