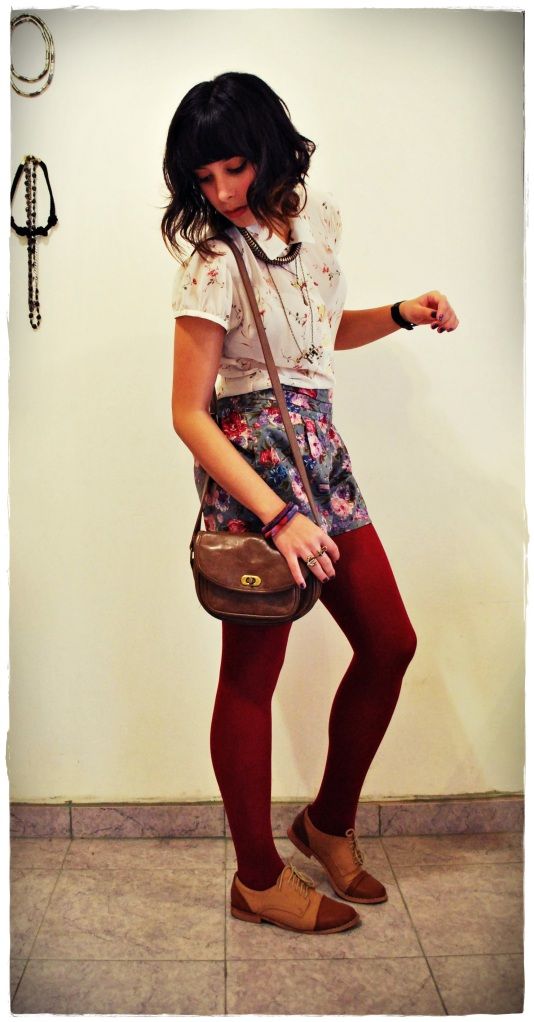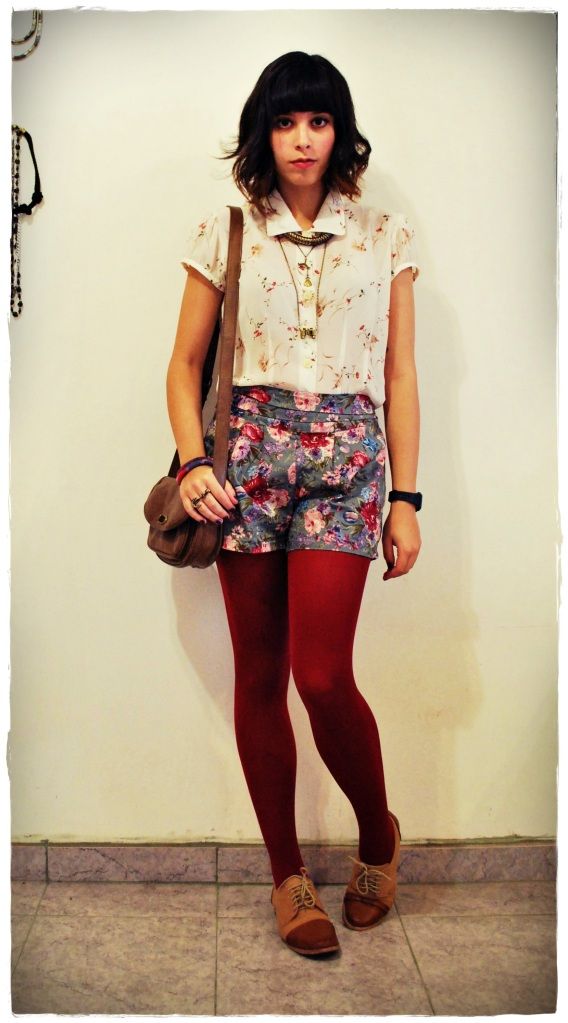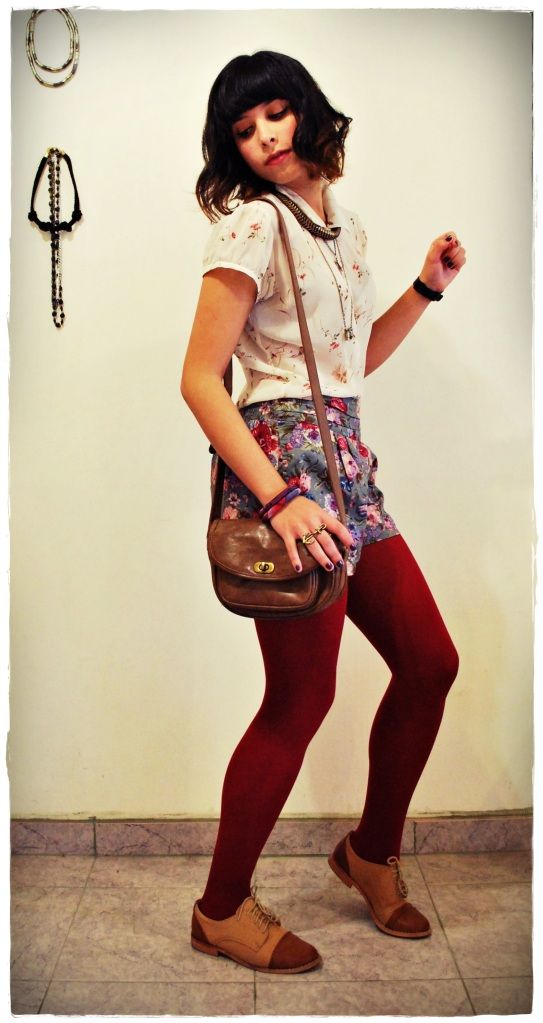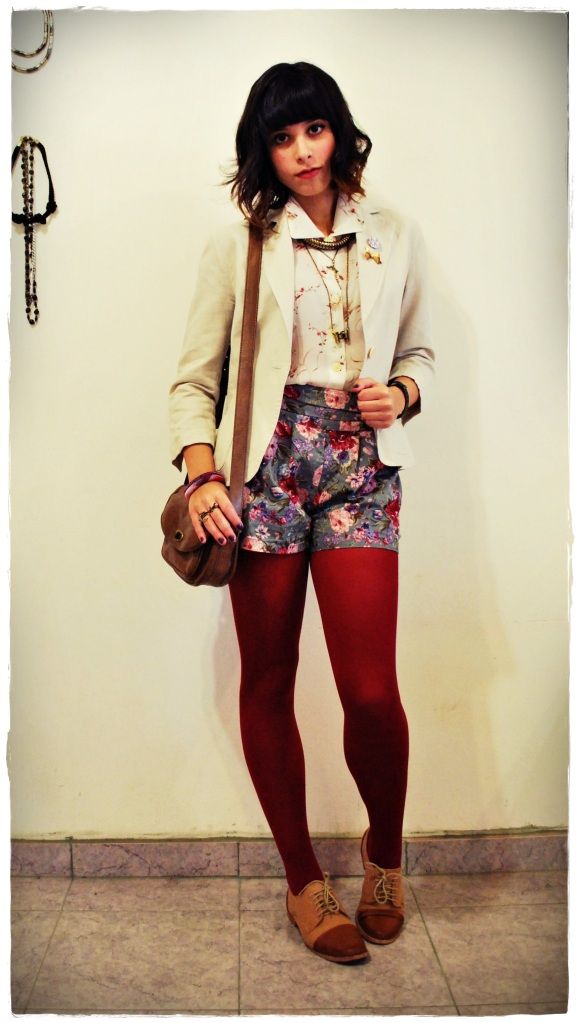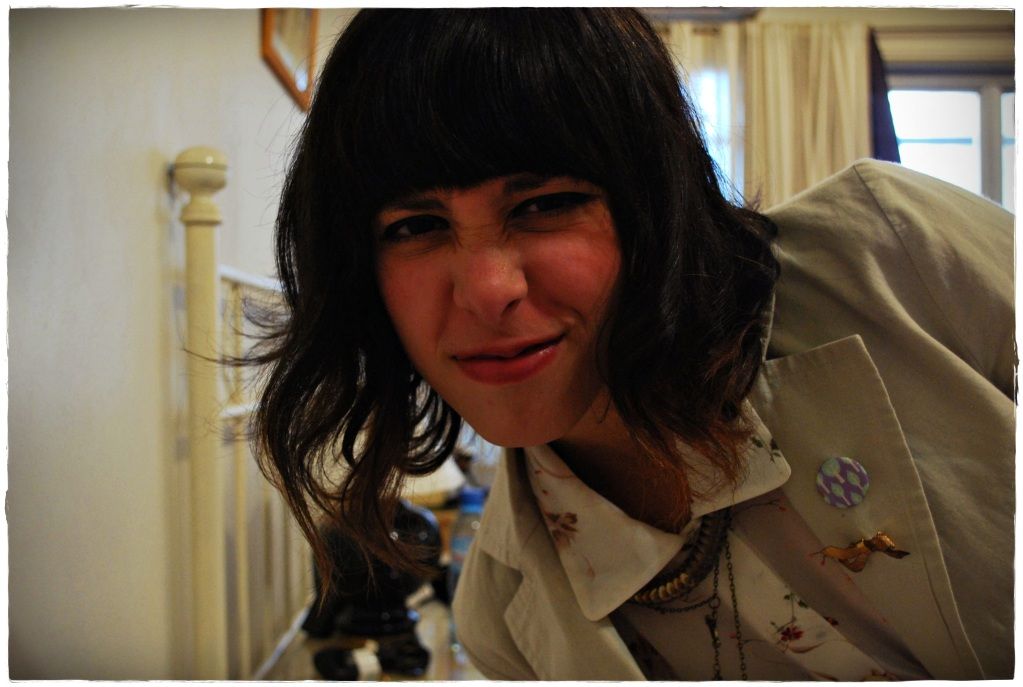 Boo!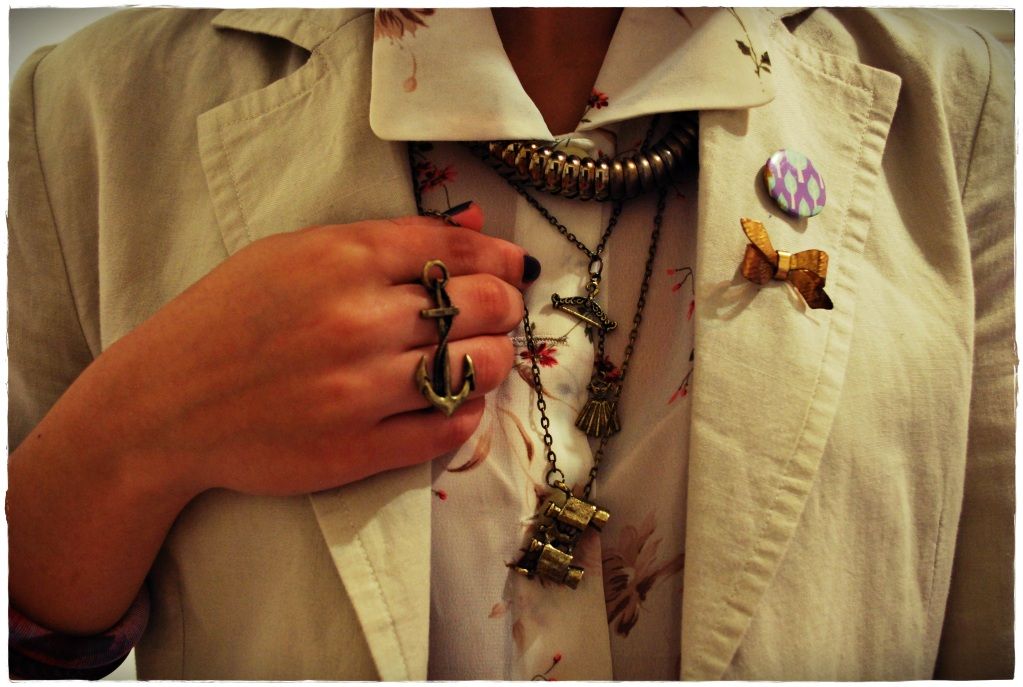 Blouse: Thrifted./ Shorts & Tights: Forever 21./ Blazer: No brand./ Brogues: Cooperative on UO./ Bag: Kimchi Blue on UO./ Accessories: Thrifted, DIY & Un paseo por las Nubes.
Ayer por fin salió el sol en Buenos Aires después de casi tres semanas con un clima londinense bastante horrible, así que para celebrar un día tan bonito decidí continuar con la mezcla de estampas, esta vez en colores un poco más brillantes y con estampados floreados.
La camisa la conseguí en una tienda de segunda mano y me en-can-ta, es hermosa. Los shorts son de Forever 21 y actualmente me quedan un poco grandes (
L
) pero igual tenía ganas de ponérmelos. Agregué las medias color vino para dar un toque de color y mis zapaticos de señor.
El blazer lo compré hace muchísimo tiempo en el Tijerazo (una tienda departamental Venezolana de precios súper económicos), venia con unas hombreras terribles, pero le hice una pequeña cirugía y desde entonces hemos sido mejores amigos (a pesar de que le encanta arrugarse a cada rato).
PS. Chicas en Buenos Aires, accesorios hermosos como el collar de larga vistas y el anillo de ancla los pueden conseguir en Un paseo por las nubes.
A.
Yesterday the sun finally came out in Buenos Aires after nearly three weeks of crappy London-like weather, so in order to celebrate such a lovely day I decided to continue on with the print-mixing. This time I went for brighter colors and floral prints.
I got the blouse in a thrift store and I lo-ve it. It's gorgeous. The shorts are from
Forever 21
and they are a little big on my right now (
L
) but I wanted to wear them anyways. I added the burgundy tights for a pop of color and the brogues.
The blazer is from a Venezuelan store called Tijerazo, where you can find really cheap stuff. It came with some horrible shoulder pads, but after a little surgery they were out and the blazer and I became best friends ever since (even if it likes to get wrinkled all the time).
x
A.